Sityodtong St Maarten Foundation head Sensei Marco London will be traveling to Aruba with two of St Maarten's best Muay Thai Kickboxing fighters, Akeem Lewis and Charlie "Ohmz" Marsham.
Both fighters will compete in pro (A-class) bouts sanctioned under the WKA (World Kickboxing Association) for the SCKBS Federation. The fights will take place at Centro Deportivo Betico Croes in Aruba on Saturday, July 1st 2017. Akeem Lewis will face Oscar Sosa at 85 kg and Ohmz Marsham will face Joshua Krasters at  83 kg.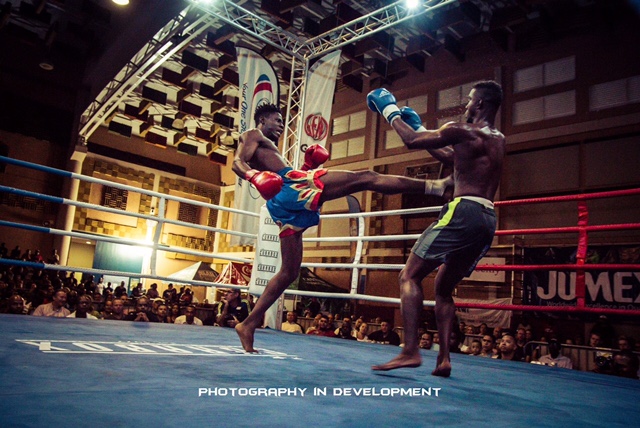 Marco London is a veteran fighter and coach who has been teaching Muay Thai Kickboxing in St Maarten for two decades. He was recognized by the Sports Department Brown Pelican Awards as 'Sports Icon' of 2016. Fighter Akeem Lewis is the head Muay Thai Instructor at Renzo Gracie St Maarten (SXM BJJ) in Cole Bay. For more information on kids, teens and adults Muay Thai Kickboxing program in Cole Bay contact info@sxmbjj.com.