L to R:Atahlia Daye Rogers and MP Leona Marlin-Romeo.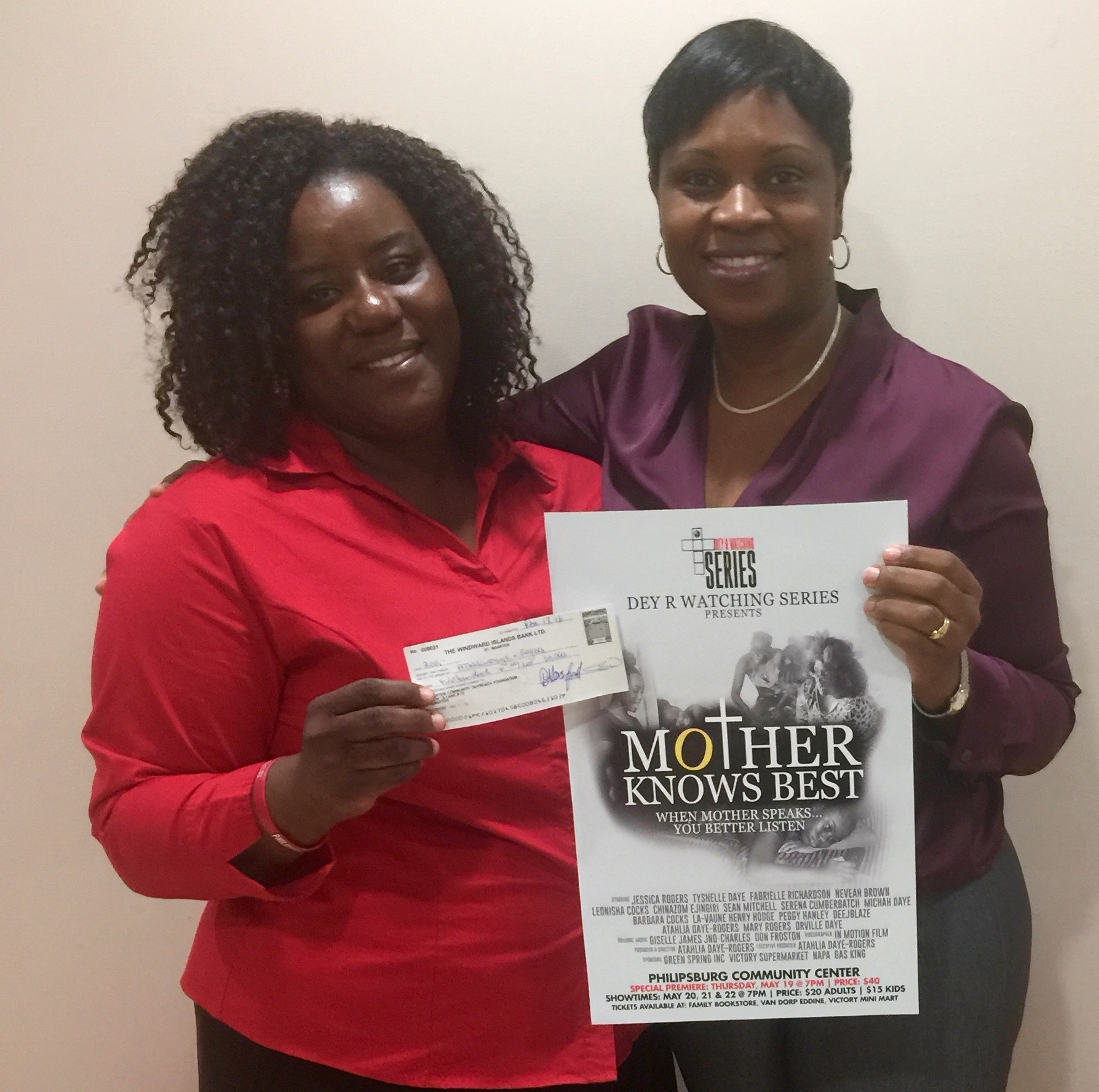 PHILIPSBURG – Atahlia Daye Rogers is a teacher at the Sundial School and has produced a film called 'Mother Knows Best'.  Daye-Rogers is a local Sint Maartener, an entrepreneur, a poet, a playwright, a script writer, and as of late a film producer. 
'Mother Knows Best' is a featured film about a single mother, raising her daughter on the principles of the word of God. Haunted by the memories of the past, she is faced with the struggles of "modern day" motherhood.
Through it all, both mother and daughter have learned the true meaning of shame, regret, forgiveness, love, family and moving on.
"This project I have selected to give a donation from my initiative to give back to the community due to its educational and biblical contribution to society.
"I endorse this project as it promotes biblical principles and how to overcome adversity using this medium. The general public is urged to support Daye Rogers positive contribution to society. 
"It is the hope of Daye Rogers, to start a Drama Club in Sint Maarten where the youths and young adults can receive training and develop their skills in acting.  'Mothers Knows Best' will be featured at the Philipsburg Cultural Center, on May 19th -22nd 2016," MP Leona Marlin-Romeo said.
PHOTO CUTLINE: L