PHILIPSBURG, St. Maarten (Monday February 15th, 2016) — In keeping with the principles of openness and transparency, Social and Health Insurances SZV has received four bids for the first phase of the plans to construct a new and sustainable hospital for country St. Maarten. SZV appointed KPMG to assist in the bidding process where four local and international engineering companies were requested to bid. On Monday February 15th the bids of Lievense, ICE, Arcadis and Royal HaskoningDHV were accepted for consideration.
Interim Director of SZV, Glen Carty thanked Henk de Zeeuw, Managing Director of KPMG for his efforts thus far in assisting with the bidding and development process of the new hospital. SZV is looking for an engineering company to consult and advise SZV and the Government on the functional requirements, development as well as cost and quality consulting for the development of the new hospital. With the construction it is key that the new facilities are sustainable in hosting the ever growing population of St. Maarten/Saint Martin as well as cater to the expansion of medical services.
This week the four bids will undergo evaluation and negotiations will take place. The selection of the winning bid is scheduled for Friday February 19th. The second phase of the project consists of the preparation of the tender document for the design, construction and maintenance of the new hospital.
Minister Lee stated "I am very pleased with SZV's open approach towards the development of the new hospital. Besides ensuring that the people will be getting the best quality hospital for a competitive price, the open approach encourages the participation of other stakeholders. Transparency has already opened the possibility of financing from Holland and structural cooperation with the French side. Development of a state of the art hospital that is financially sustainable is a critical part of ensuring that all residents of St. Maarten have access to affordable and quality health care, close to home."
The project is progressing swiftly as construction is aimed to start in the third quarter of this year with a goal of completion in the second half of 2019.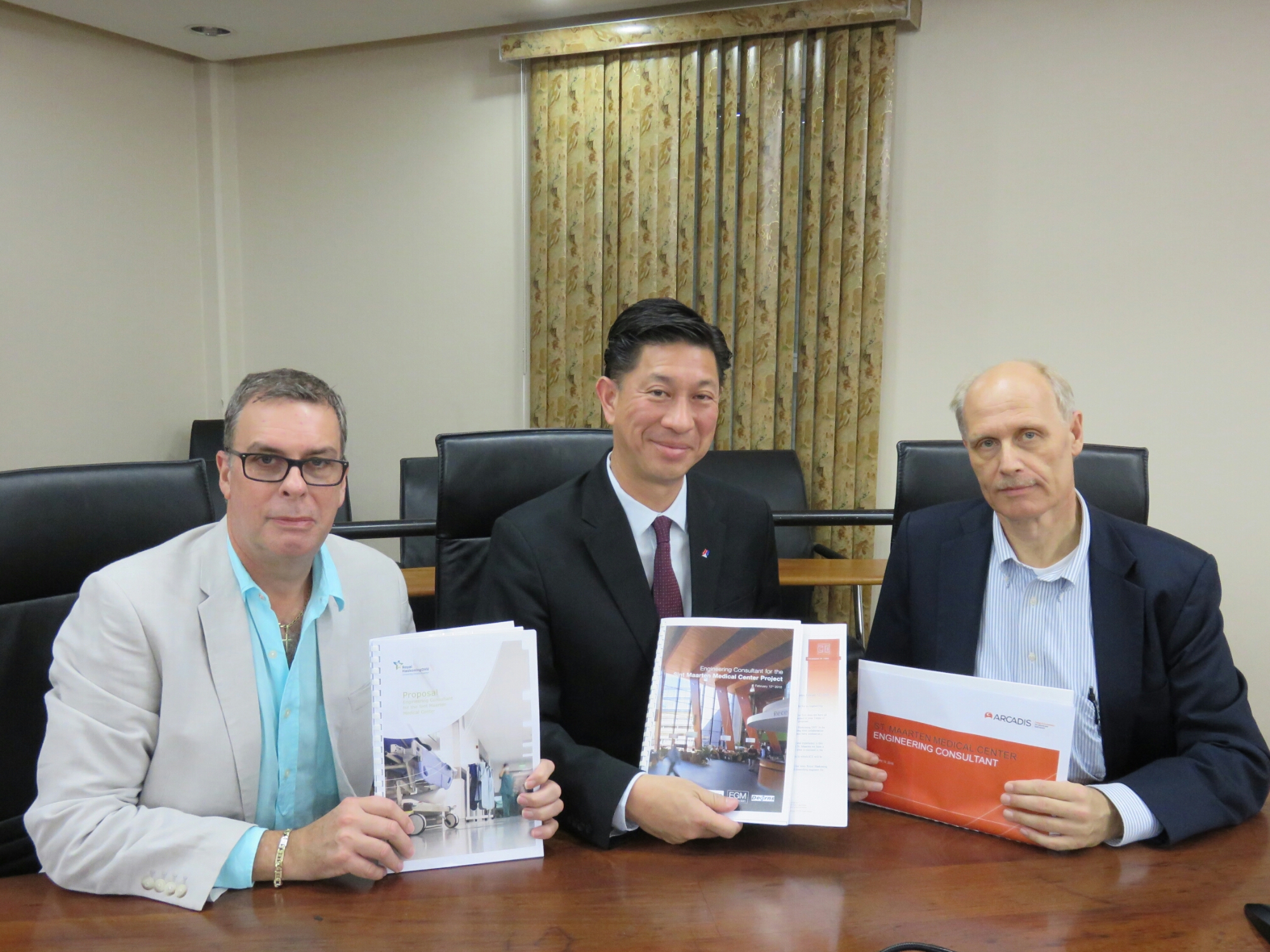 #E