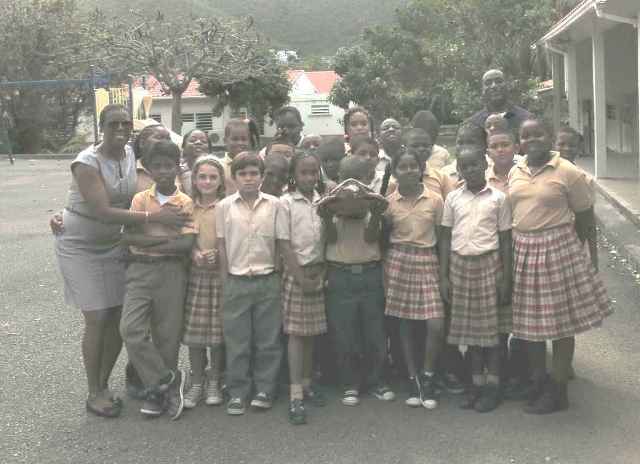 The St. Maarten Nature Foundation over the course of the last few weeks have been headed into the classrooms of various schools on the island in order to give Nature Education lectures. The lectures are centered on both the work of the Nature Foundation in Terms of Nature Conservation on St. Maarten as well as educating pupils about the natural ecosystems and natural heritage of St. Maarten.
"The involvement of the young is one of the most important ways in preparing the new generations to ensure that their natural surroundings and natural heritage is protected," read a Nature Foundation statement. "It is essential that students are made aware of the need to protect our ecosystems and our environment and that they understand the importance of sustainable development and conservation. That is why we find it very important as an organization to involve the youth, whether it is through our yearly Snorkel Club or through field trips and schools visits."
Presentations are given on a wide variety of subjects including the Marine Environment, Wetlands and Mangroves, Sharks, Whales and Dolphins and Conservation practices. If schools are interested in receiving a presentation on any of these topics they are urgend to contact the Nature Foundation at info@naturefoundationsxm.org.