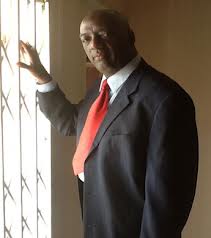 BASSETTERE, ST. KITTS(CUOPM) – Commissioner of the Royal St. Christopher and Nevis Police Force, Mr. C. G. Walwyn, has re-assured the public that under his leadership the Police Force has stayed above the fray and political contention and has placed country above self in the execution of their duties.
He was at the time responding to comments made by former government minister Dr. the Hon. Timothy Harris at a press conference last week.
"Let it be known that the incident to which the (former Minister Harris) alludes, was investigated by an Assistant Commissioner of Police and handled in accordance with the wishes of Minister Harris, who chose not to press charges but have the individual sternly warned.
"That was done in accordance with Minister Harris' wishes and was documented in the morning report. Minister Harris has never requested any police assistance from the office of the Commissioner of Police since that date as and the police force is open to providing extra patrols in his area should he make the request," Commissioner Walwyn said in a statement carried on SKNVIBES.com.
It reported that addressing Harris' statement about the alleged perpetrator being issued with a firearm subsequent to the incident, Commissioner Walwyn classified it a lie and indicated that Harris should offer an apology for such misrepresentation of the truth.
"…that is a gross misrepresentation of the truth…adults should not tell lies when it is expedient and the Minister should apologize to the police."
The police communiqué informs that the alleged perpetrator was issued a permit to carry a firearm on June 13, 2006, some five years before the current Commissioner took up responsibilities within the Federation of St. Christopher and Nevis.
"The police force of the Federation serves all residents without fear or favour or political affiliation."
Photo: Commissioner of Police, Mr. C. G. Walwyn
(photo & Story by Erasmus Williams)