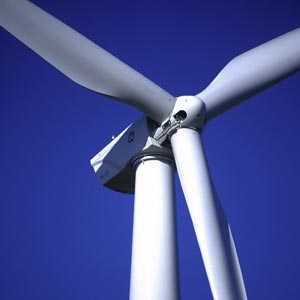 To prepare for the possible arrival of wind turbines on Saba and St. Eustatius, as from mid April, wind measurement masts are being installed. On Statia at Corre Corre Bay near the botanical garden, on Saba near Fort Bay. The Client is Agentschap NL for the Ministry of Economic Affairs. The executor is Nordteco Costa Rica. Preparatory work activities have been done by local the contractors Big Rock Engineering on Saba and Elvin Manpower Services NV on Statia. Gebe NV provides support.
The measuring masts are 60 meters high. With this, the wind speed is continuously measured at different heights. There will be measurements during three months. After three months, the wind speeds will be analyzed. With this, data on wind conditions at the airports will also be used. In this way, a statement can be made about the wind regime throughout the whole year.
The wind measurements are intended to prepare for the possible arrival of wind turbines on Saba and St Eustatius. Since last year, on both islands it has been checked whether wind energy would be feasible with the current diesel systems, what the best locations are for wind turbines and how much power can be installed approximately (number of turbines and what size). The conclusion was that on both islands there is a possibility for installing about 1 MW of wind capacity. At this moment, it is impossible to indicate how big the wind turbines will be and how much power they each will have. To indicate how many wind turbines there will possibly be, more information must be gathered about the wind regime. The wind measurement masts will serve for that.
Since 2011, at the request of the Public Entity of Saba and OLEUX, and by order of the Ministry of Economic Affairs, it is being explored how the costs of energy can be controlled on Saba and Statia.
With that, alternatives besides power generation with diesel generators have been explored. Sustainable energy options are: wind energy, solar energy and geothermal.
In the short term, wind energy is probably the most cost-effective option. Solar energy can still be used additionally; this is also being explored at the moment. In the short term, geothermal (energy that can originate by temperature difference between the earth surface and deep heat or cold) is not an achievable option, because the local decrease of electricity is too limited for the capacity of a geothermal installation, so that export opportunities will have to be explored first. This is expected to last longer than is desirable.
To indicate how many wind turbines can possibly come, more information must be acquired over the wind regime. To be considered is one bigger turbine of 1 MW (mast height of 50 to 60 meters, max. blade length of 25 meters), or 2 to 3 smaller turbines of for instance 500 or 350 Kw. (mast height around 40 meters, blade length of 15 to 20 meters). Also, the type of wind turbine is not known yet. It is important that the turbines can go well with the diesel generators: that they can be connect to quickly enough, that they can be readjusted and that they can react fast on changing wind speeds. There will also be requirements on hurricane resistance and sound production. Some turbine types can be completely taken down in cases of hurricane expectations . Other turbine types have rotor blades which can be dismantled easily. In addition, practical issues as the size of trucks and cranes, needed to transport and install the turbines, should be taken into account. Especially on Saba, the installation options are limited. After the summer, the wind data will be analyzed and a windmills option will follow.