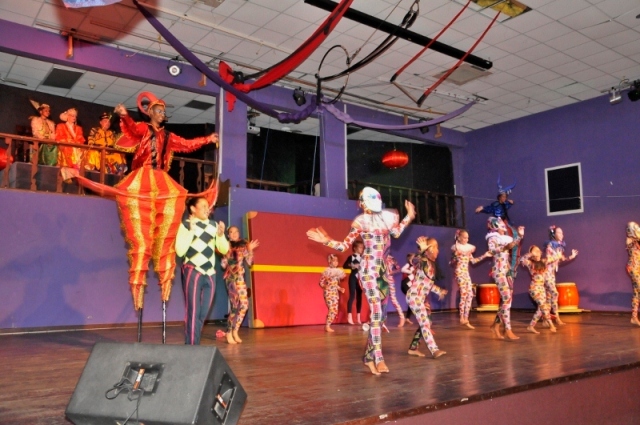 Minister of Education, Culture, Youth and Sports Hon. Silveria Jacobs, attended circus theater SILK, a Chinese Legend production on Monday February 11th 2012 at the Philipsburg Cultural Center.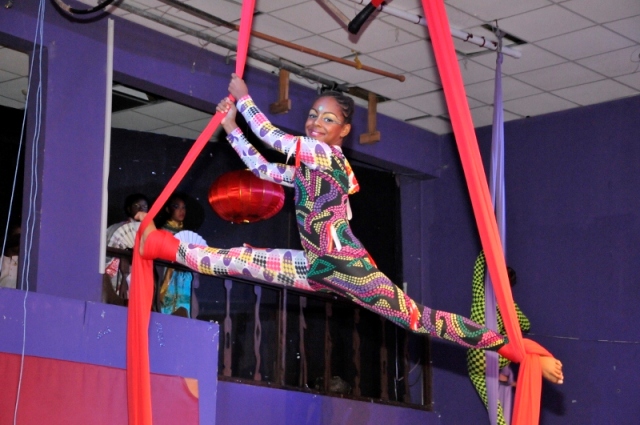 CircoMagik with the assistance of Motiance St. Maarten collaborated to present this circus theater production.
SILK tells the story of how silk was accidently discovered by the Silk Queen His Ling Shih. The story is depicted in a whirlwind of color, circus artistry, drama, dance and martial arts.
Motiance St. Maarten provided the drummers for the production as well as choreographing several contemporary dance pieces. The performers are students of CircoMagik Curacao, a production company focused on training youngsters in various artistic disciplines.