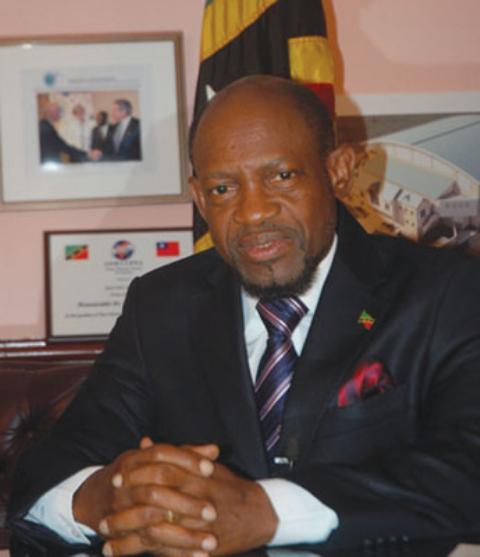 St. Kitts and Nevis' Prime Minister the Rt. Hon. Dr. Denzil L. Douglas said late Friday that he and his Cabinet colleagues I are very pleased to learn of the Court's ruling which denied the application for an injunction to prevent the Honourable Jason Hamilton from performing his duties as a Senator and Attorney General and also to prevent the appointment of Senators approved by the Parliament in the Senators (Increasing of Numbers) Act, 2013.
"As a result of this, my government will be able to continue the very important work already begun and on which our nation depends. There is work to be done in this country. Important, pressing work. And my government, for one, will not be sidetracked from getting on with it. All over the world, there are those who specialize in building up, and those who specialize in breaking down," said Dr. Douglas in a brief statement.
He told the Communications Unit in the Office of the Prime Minister that in keeping with what has set the St. Kitts-Nevis Labour Party apart for almost a century now, "my Government will continue to maintain our laser-like focus on the interests and needs of the people of this country."
"And we will not be distracted by those who see it as their bounden duty to distract us, to destabilize the nation, and to make the people of this country feel emotionally unsettled in the land of their birth," said the Prime Minister.
He noted that February 14th, 2013 has been set as the date for the hearing of the Constitutional Motion.
"We will move toward that date with the same sense of calm that we moved towards today's hearing. In the meantime, as the duly elected Government of this nation, this Labour Government is focusing on one thing and one thing only – the very important work that we were elected to do," the St. Kitts and Nevis Prime Minister said.