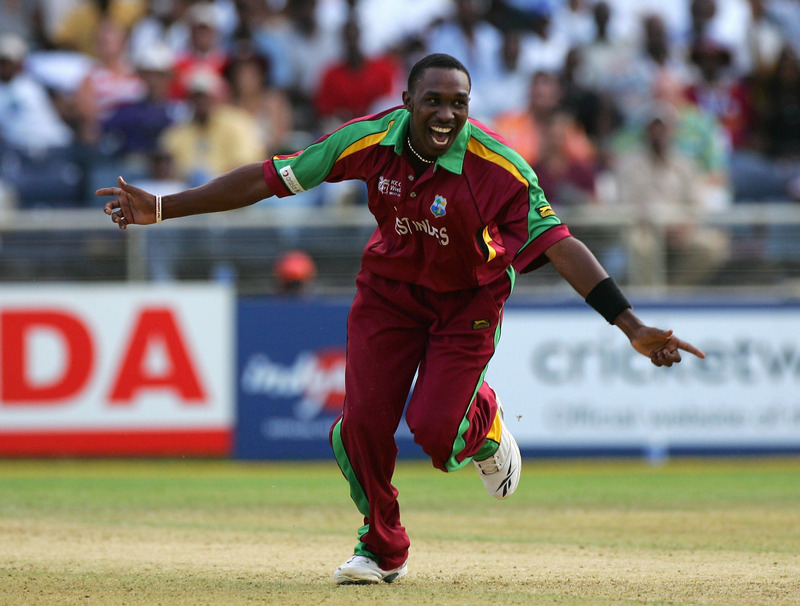 LONDON, England –Dwayne Bravo's message was clear as he looked forward to the West Indies' crucial opening match of the ICC Champions Trophy 2013 on Friday. The Windies skipper made it known what his team's intentions are as they prepare to face Pakistan in their first Group B encounter at the Oval. First ball is 10:30 am (5:30 am Eastern Caribbean Time/4:30 am Jamaica Time).
"We are really looking forward to it. I just can't wait to get the first game out of the way. It's my first time as captain in a major tournament as this, and I have a very good team and good players and I'm looking forward to leading the guys out on the park," the 29-year-old all-rounder said on Thursday.
Bravo was speaking as the West Indies held a full training session at the Oval.
"We are really excited about the tournament on the whole. Our aim is to get off to a good start. That is the most important thing in a short tournament like this, to try to win the first game. It's a very good team we're coming up against and we have to play our best cricket in order to be successful."
The Windies Number 47 added: "We're going to try to make sure that we have the best batting line-up to try to counter their bowling attack. We have the best batsmen in the world, so they'll be aware of that also. So, yeah, it should be a very good game. If both teams actually turn-up on this day, it will be a cracker of a game and hopefully it will be good for the fans.
Bravo has been a crucial member of the West Indies team with both bat and ball since his debut back in 2004. That year he was a member of the side which won the ICC Champions Trophy with a superb victory over England in the final. He was also a vital member of the team which won the ICC World T20 Championship in Sri Lanka as he celebrated his 29th birthday.
Asked about his style of leadership, Bravo noted that he still plans to be a livewire in the field.
"I want to be seen as a well-respected captain, one who leads from the front. Also in terms of being on the field, I am an attacking captain by nature – I like to attack, I like to look for wickets. I read the game a lot and I'm very proactive. So you will see some strange placing in my system, strange moves, but sometimes if it does work I look like a genius, but if it doesn't, then you guys are going to have a go at me.
"I think I'm the type of person that trusts my instincts and believes in the decisions that I make and I will stand by them. I have the right team, the right players to do the job that I ask for, so hopefully things can work out our way" Bravo added.
FULL SQUAD
Dwayne Bravo (Captain)
Denesh Ramdin (Vice Captain/Wicket-keeper)
Tino Best
Darren Bravo
Johnson Charles
Chris Gayle
Jason Holder
Sunil Narine
Kieron Pollard
Ravi Rampaul
Kemar Roach
Darren Sammy
Marlon Samuels
Ramnaresh Sarwan
Devon Smith
TEAM MANAGEMENT
Ottis Gibson (Head Coach)
Richie Richardson (Team Manager)
Toby Radford (Assistant Coach)
Andre Coley (Assistant Coach)
C.J. Clark (Physiotherapist)
Hector Martinez Charles (Strength & Conditioning Coach)
Richard Berridge (Video & Statistical Analyst)
Philip Spooner (Media Manager)
Virgil Browne (Massage Therapist)
MATCH SCHEDULE
Preliminary matches Group B
Friday, June 7: vs Pakistan at the Oval
Tuesday, June 11: vs India at the Oval
Friday, June 14: vs South Africa at Cardiff
Semi-finals:
Wednesday, June 19: at the Oval
Thursday, June 20: at Cardiff
FINAL: Sunday, June 23 at Edgbaston