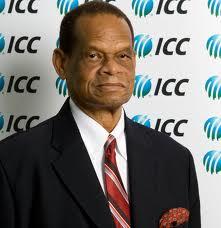 Gros Islet, St Lucia – President Dr. Julian Hunte has sent condolences on behalf of the West Indies Cricket Board to the family of former Test player Simpson 'Sam' Guillen who passed last Friday in New Zealand.
"It is with deep sadness that we received the news of Sam's passing in his adopted home of Christchurch New Zealand. He occupied a special place in the annals of cricket history having played for both West Indies and New Zealand," Dr. Hunte said.
"We express our deepest sympathies to Sam's wife Valmai and his four children Gerard, Sally, Andrew and Jane along with his many grandchildren and other relatives and friends," Hunte added.
Prior to his passing Guillen was the oldest living New Zealand Test cricketer and the second oldest West Indian Test cricketer (behind Andy Ganteaume).
Born on September 24, 1924 in Trinidad, Guillen was 88 years old at the time of his death. Guillen was one of 14 cricketers to have played for two international teams.
He appeared in five Tests for West Indies and three for New Zealand. Interestingly, the three that he played for New Zealand were all against the West Indies and two of the five he played for West Indies were against New Zealand where he moved in 1952 after the Windies tour of that nation.
His Test career ended in 1956, the match marking New Zealand's first win after 45 matches in 26 years at the international level.
Guillen's grandson, Logan Van Beek, is a current Canterbury cricketer and Trinidad and Tobago and West Indies A opening batsman Justin Guillen is also a relative.