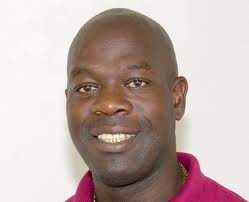 Brisbane, Australia – West Indies Head Coach Ottis Gibson has called on his players to step up and play like "the true world champions that they are" when they face Australia in a one-off T20 International on Wednesday. First ball at the Gabba is 6:35 pm (4:35 am Eastern Caribbean Time/3:35 am Jamaica Time).
"We are the world champions and we need to come out tomorrow and play like that. If we execute well there is a high probability we will win. We believe we have to play and play well to win. We have a good team and we are confident even though we went down in the ODIs," Gibson said.
"We didn't represent ourselves very well in the 50-over format, but that's gone now. We have to come out and fully focus on this one game left …one more opportunity to win. We sat down and discussed where we need to get better. We didn't put together all the ingredients to play a full game during the One-Dayers, so we have another chance to get it together."
Gibson was at the helm when the West Indies won the ICC World T20 trophy in Sri Lanka last year and expressed the confidence that any one of the 11 West Indies players put out on field on Wednesday could be a potential match-winner.
He was also full of praise for Kieron Pollard, who showed great maturity when he made an unbeaten 109 in the fourth One-Day at the Sydney Cricket Ground. He followed up with 45 in the final match at the Melbourne Cricket Ground.
"The hundred was at Number 5 was a truly outstanding innings. The higher up you go the more responsibility you have with the bat and that was stressed to him," Gibson said.
"We saw a more controlled Pollard. We knew he could hit the ball out of the ground, but he has shown he can bat for long periods and bat through the innings. That's very encouraging for us and for him as well."
Full Schedule of matches
February
Friday 1: 1st ODI – Australia won by 9 wickets at WACA, Perth
Sunday 3: 2nd ODI – Australia won by 54 runs at WACA, Perth
Wednesday 6: 3rd ODI – Australia won by 39 runs at Manuka Oval, Canberra
Friday 8: 4th ODI – Australia won by 5 wickets at SCG, Sydney
Sunday 10: 5th ODI – Australia won by 17 runs at MCG, Melbourne
Wednesday 13: T20 International – The Gabba, Brisbane