Minister of Justice Cornelius de Weever, who also acts in the absence of the Minister of Public Housing, Spatial Planning, Environment and Infrastructure (Ministry VROMI), hereby informs all boatowners, that they are not allowed to store or work on their boats on public beaches.
Vessels should be removed from public beaches within seven days starting as of Thursday, June 21, 2018. After the seven-day period has passed, Ministry VROMI will take action to remove all boats and/or wrecks from the beaches of the country at the expense of the owner.
All storage expenses will also be for the account of the owner including the risk of damages during the removal process.
Ministry VROMI has observed a number of boats on the Great Bay Beach in Philipsburg. It also appears from preliminary observations that some maintenance is being carried out on the vessels.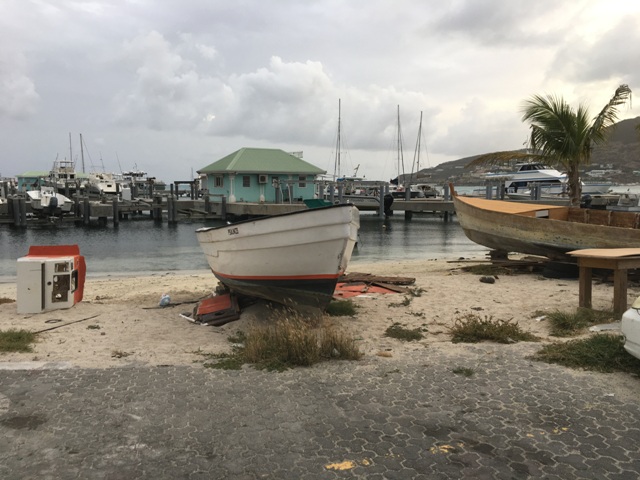 The public beach is not a work-repair/storage area or boat yard, and therefore the owners are requested to remove these within the next seven days.
"If maintenance work is being carried out on the public beach by the boat owner, this is detrimental to the environment. Littering and polluting of the beach and water can take place.
"Boats left parked/stored on the public beach can become breeding grounds for mosquitoes which can be detrimental to public health.
"Petroleum products and other hazardous substances could also leak out of the vessel onto the beach and into the water, and therefore, boats should be stored in a boat yard," Acting Minister of VROMI Cornelius de Weever said on Wednesday.