For the past three years, June 1st has become an annual day of celebration at the offices of Social & Health Insurances SZV. This year, SZV added senior customer services that would be available by appointment only and celebrated its customers by hosting Customer Appreciation Day. These services: 62+ insurance renewals, FZOG first time applications and renewals are now only available by appointment. This change was by polled customer demand, which has been in the implementation phase for some time now at SZV. The introduction of an appointment only option for these services means reduced waiting time for customers, and allows for better planning and exchange of information between the customer and SZV.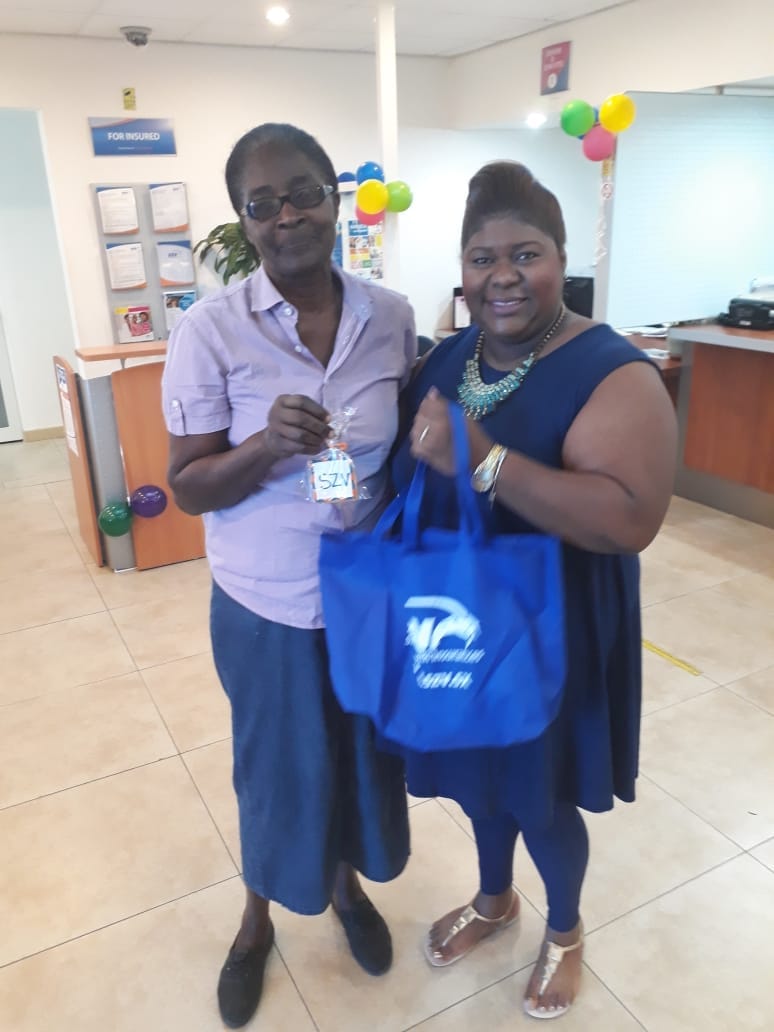 "We celebrate these accomplishments with our customers because they were developed based on customer needs. The latest services that have been added to our appointment system is for our senior customers. Last year, on June 1st, we launched our dedicated service desk for a majority of senior services in Building 1 of our office complex, the Senior & Benefits desk. Not all services will fit under our appointment system; it won't be practical for our customers or for the efficiency of our operations. But we are trying to find ways to continuously adapt and meet our customer's needs. It is great to be able to consistently show our customers that we are listening to them. Each year we have something new to celebrate and this is something we can be proud of." – Parveen Boertje, SZV Unit Manager Customer Care and Communications
Appointments for customer services can be made via the website www.szv.sx, SZV's Facebook page, e-mail to info@szv.sx or calling 546-6782. Appointments are required for the following services: Company registration, Company mutation, to apply or renew for ZV insurance, 62+ insurance renewals, FZOG first time applications and renewals. When requesting an appointment, persons can submit a preferred day or time and receive a confirmation with appointment date and time within two working days from SZV.
"A bulk of our service is related to customer contact and exchanging information. We highlight the use of our website often, as this is truly the most efficient form of general contact with SZV. Many people are online or on Facebook, and so are we! Check us out online, and only visit us when you truly need to. We are listening and implementing the desired changes and becoming more flexible." – Parveen Boertje, SZV Unit Manager Customer Care and Communications