Riba djamars e presidentenan di Eerste i Tweede Kamer Ankie Broekers-Knol i Khadija Arib a terminá nan bishita na Saba. Na nan yegada na Saba djaluna mèrdia nan a keda risibí pa gezaghèber Jonathan Johnson i sekretario Tim Muller despues di esaki a sigui un resepshon informal ku miembronan di Konseho Insular i Kolegio Ehekutivo.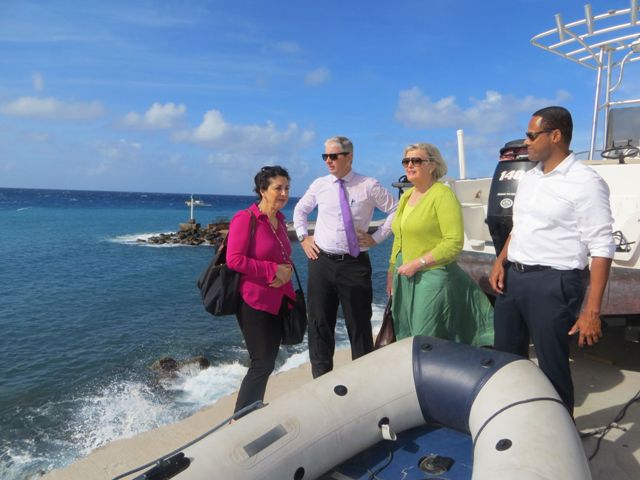 Durante di un bishita di familiarisashon kòrtiku tabata importante pa nan mes mira kon e isla ta rekuperando despues di e impakto di orkannan Irma i Maria ku a pasa serka di e islanan den luna di sèptèmber 2017. Gezaghèber Jonathan Johnson a tene un presentashon ekstenso delineando asina e akshonnan tumá promé, durante i despues di e orkannan. Despues di esaki e delegashon a hasi un rekorido di e isla enfokando riba área i kasnan afektá (Fort Bay harbour, The Farm naHells Gate i e planta di resiklahe).
E bishita na e isla mas chikitu di Reino Hulandes a terminá despues di un enkuentro ku organisashonnan sosial (Saba Reach Foundation, Saba Comprehensive School, Saba Business Association, Kas di ansiano, Saba Health Care Foundation, operator di e boto The Edge, EC2, i sosiedat di patfender pa mucha hòmber i muhé).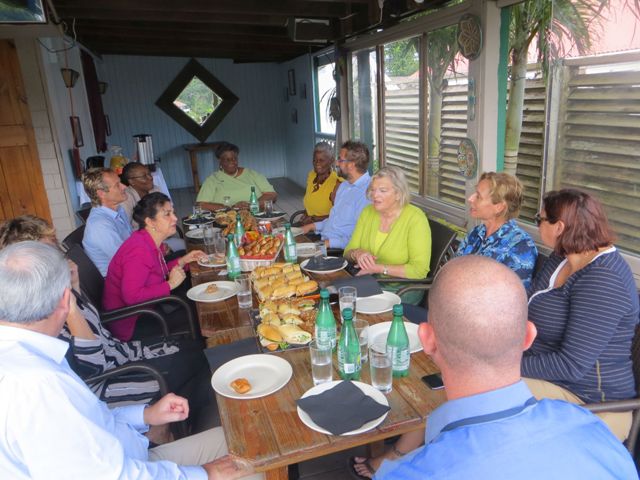 E presidentenan huntu ku nan delegashon lo kontinuá nan bishita pa Kòrsou, Aruba i Boneiru promé ku nan bai bek Hulanda e fin di siman aki.