Tijdens de dag van de Pers op Bonaire introduceerde Rijksvertegenwoordiger Gilbert Isabella iLanders. iLanders is een initiatief van Rijksdienst Caribisch Nederland om jongeren en professionals met een Caribische achtergrond te motiveren om te wonen en werken op Bonaire, Sint Eustatius of Saba. De Rijksvertegenwoordiger wil zich graag inzetten om de zogeheten 'brain drain' op de eilanden te bestrijden. Ambitieuze jongeren en professionals die bekend zijn met de lokale taal en cultuur zijn belangrijk voor de verdere ontwikkeling van Caribisch Nederland. iLanders biedt een netwerkplatform dat hen in contact brengt met elkaar en met RCN als werkgever. De doelgroep wordt op de hoogte gehouden over kansen en mogelijkheden op Bonaire, Sint Eustatius en Saba.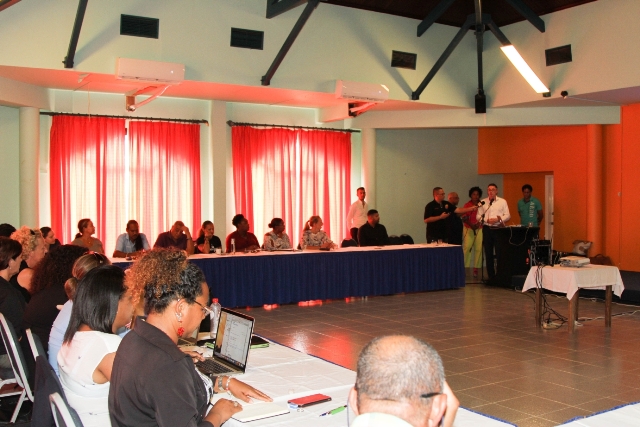 Onderdeel van iLanders is het aanbieden van stageplaatsen binnen RCN aan studenten van de eilanden, die momenteel buiten Caribisch Nederland verblijven.  Studenten op MBO, HBO en WO niveau zijn welkom om via deze stage kennis met de arbeidsmarkt op de eilanden en te bouwen aan een professioneel netwerk. Behalve een stagevergoeding, krijgen deze iLander-stagiairs een retourticket naar de eilanden.
Geïnteresseerden kunnen contact opnemen via info@rijksdienstcn.com, kijken op www.ilanderscn.comof iLanders volgen via Linkedin of Facebook.
iLanders, een unieke kans voor unieke mensen