U.S. Consul General Margaret Hawthorne hosted a reception for former Commander of SOUTHCOM General Douglas Fraser and the CAPSTONE group, which is a joint service professional military education organization for newly promoted brigadier generals, rear admirals serving in the U.S. military, and some newly appointed members of the civilian Senior Executive Service serving in the U.S. Department of Defense.
The group is on Curacao to observe how military forces and other elements of national power are integrated and used to support national military strategies, and how joint, interagency, and multinational operations support strategic national objectives.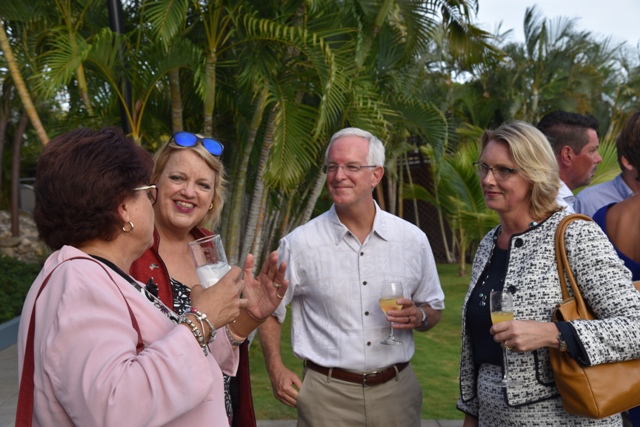 Minister of Traffic, Transport, and Urban Planning Zita Jesus-Leito, Minister of Health, Environment, and Nature Suzy Camelia-Romer, and President of Parliament William Millerson attended the event together with other guests from the government, the private sector, the consular corps, and local and Dutch law enforcement.
"Just as we worked together in WWII to face a common threat, we work together now to protect our citizens against transnational criminal organizations, particularly narcotics, weapons, and human traffickers. And for this, we want to thank the Government of Curacao for being such a strong partner," CG Hawthorne said.