Caribbean Sea – The Royal Navy's station ship in the Caribbean, M-frigate Zr.Ms. Van Amstel again made two drug traffics last week, with a total of nearly 1100 kilograms of cocaine being consumed.
The catches were a collaboration between several units involved in anti-drug operations in the Caribbean. Zr.Ms. Van Amstel with her NH-90 maritime combat helicopter once again worked the third and fourth drug trafficking in a short period of time, together with a US maritime patrol aircraft, a US Navy patrol vessel and US Coast Guard units to charge a smuggling vessel. Van Amstel received a report of a suspicious small motorboat. This so-called "go-fast" was monitored by the American patrol plane. Once near, the Dutch frigate sent off its NH-90 helicopter and took the Van Amstel task to monitor the suspicious vessel. The NH-90 managed to force it to stop after which a boarding crew from the US Navy patrol ship could capture the five crew members. Due to the bad weather and waves up to 2.5 meters high, the crew members of the powerboat were seriously exhausted. During the detention a large number of suspicious packages were found that contained 750 kilograms of cocaine.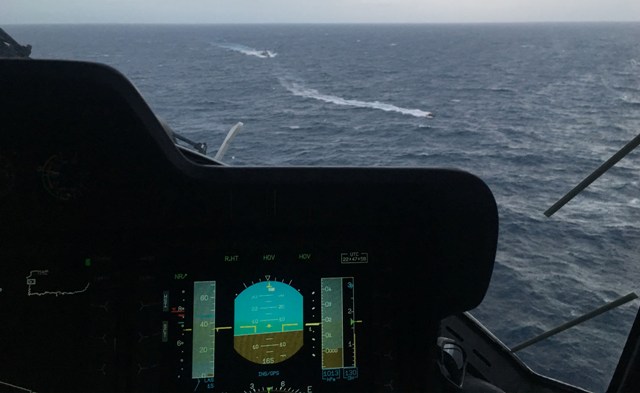 Fourth drug catch in 10 days
Two days later, the Dutch navy ship intercepted a drug transport in the Caribbean Sea. At that action 330 kg of cocaine was seized. Also in this action the NH-90 maritime combat helicopter was deployed. This watched a fast motorboat unobtrusively until the Van Amstel was approached sufficiently. Then the NH-90 showed off to the crew of the go-fast and quit a sign. The motorboat then went off at high speed, with the NH-90 deploying the chase. Warning shots have been released to force the suspect vessel to stop. When this again had no effect, the outboard engines of the boat were turned off with targeted shots. Zr.Ms. Van Amstel then launched her own fast-moving motorcars (RHIBs) with a boarding team from the American Coast Guard. The four detainees were arrested and transferred with the smuggling goods to the later navy patrol ship of the US Navy.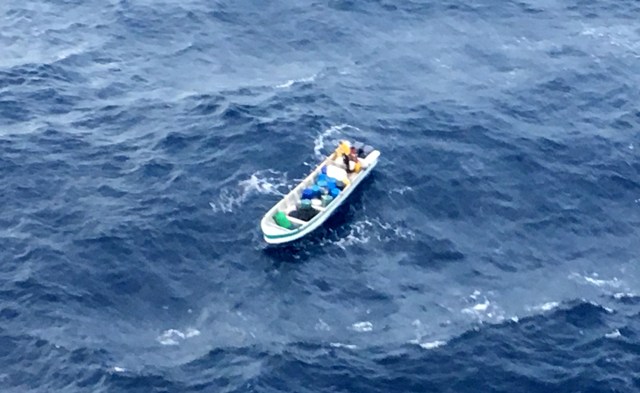 Station ship in the Caribbean
Zr.Ms. Van Amstel is currently working on a successful term as a station ship. The Royal Navy M-frigate managed to do four major drug trafficking in ten days. On behalf of the Commander of the Navy in the Caribbean, Zr.Ms. Van Amstel anti-drug operations in the Caribbean. The ship and its crew are part of a permanent multinational drug-fighting operation led by the Joint Interagency Task Force South. The ship operates within a Task Group over which the Commander of the Navy carries the command. Anti-drug operations are one of the main tasks of Defense in the Caribbean.