The Police traffic Department was called out urgently on Saturday March 18th at approximately 02.45 a.m. to investigate a very serious traffic accident which took place on the A. Th. Illidge road in Lower Princess Quarter.
On the scene the investigating officer encountered an accident involving one vehicle. The sole victim and driver of the vehicle with license plate M-11206 suffered severe head injuries and after being treated by paramedics was immediately taken to the Sint Maarten Medical center for further treatment.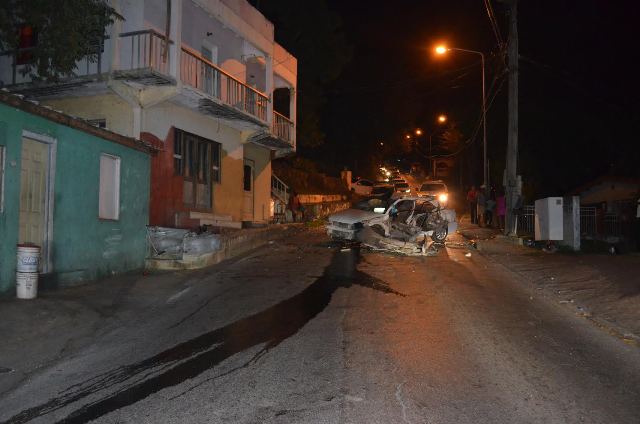 The cause of the accident was due to the driving at very high coming from the direction of "Tata the Bus Driver"round about in the direction of Mount William Hill. At the foot of the hill the driver lost control of the vehicle and collided with the left side of the vehicle into the concrete steps leading to a building.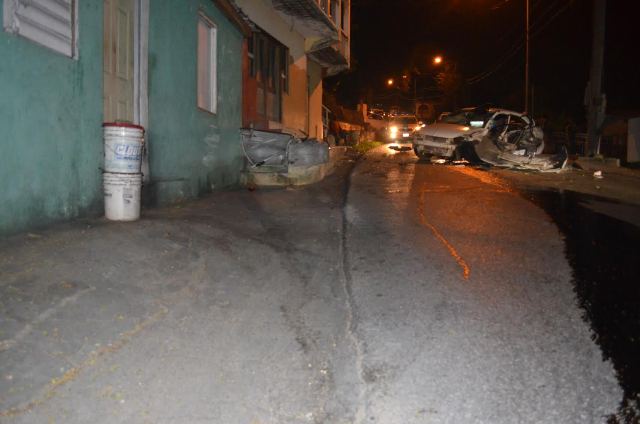 Due to the severity of the injuries the victim suffered he was flown to the Dominican Republic for medical treatment.