The Caribbean Netherlands Fire Department section St. Eustatius in an effort to aid Saba fire victim, Miss Leverock, held a fundraising food sale on Tuesday December 15th. This was collaboration with the Nustar Fire Team. Both Fire Departments express profound gratitude to the community at large for their support.
Miss Leverock is the sister of their deceased colleague, the late Carlos Leverock, who passed away late last year. Mr. Leverock was a native of Saba who had made Statia his home and served at the Fire Department for more than 10 years until his passing.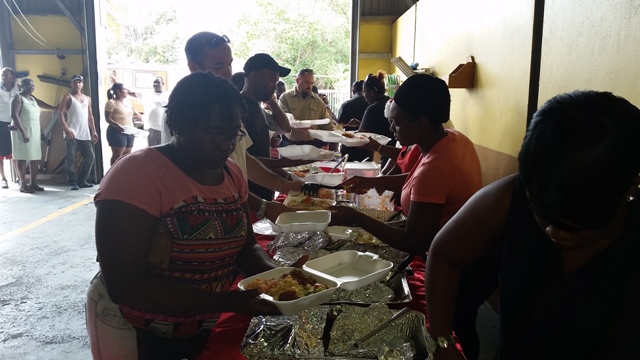 The Fire Department would also like to thank CTC Radio and all others who have made this possible. A presentation will be made to Miss Leverock and family on Saba in the New Year during the second week of January. The funds raised will then also be announced.