ST. MARTIN PONY LEAGUE PREPARING FOR DUTCH CARIBBEAN TOURNAMENT, TRIP TO TAMPA, DOUBLE A COMPETITION, TALKS ON AFFILIATION WITH THE FFBSC AND ATTENDING PRIBL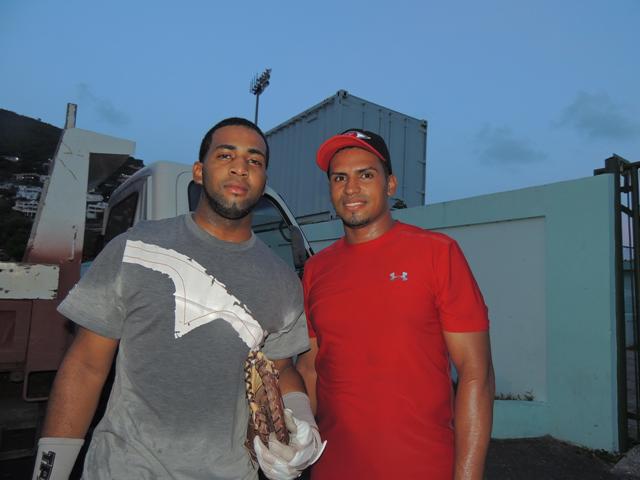 In connection with the upcoming games against Curacao and Aruba the St. Martin Pony Baseball/Softball League 13 U Division played a practice game yesterday at the Belvedere field.
It is to be expected that the final pick of players selected will take place as of this Wednesday afternoon . Following this there will be also a final pick for the players that will be traveling to Tampa to be intergrated into the Fench baseball selection that will be playing in the 2014 European Championship Games and the next Baseball Classic. The players selected sofar are. Rene Leveret, Felix Brown, Feliz Antonio, Brenedy Tejada, David van Heyningen, Jonathan Ministrie and Miguel Hanson. The possibility still is open to any player with a French Pasport, good quality of game and of good conduct. After the games it is the intention for the St. Martin Pony League and the FFBSC to finalize their conversations with regards to the affiliation of French St. Martin Pony League.In the meantime the League is also preparing its double A baseball team Mets for the upcoming competition that is scheduled to begin in the first week in October. Upon returning from Tampa the St. Martin Pony League will then be working on getting 2 players into the Puerto Rico Instructional Baseball League. These players are Luis and Brenedy Tejada.
On the picture: Luis and Brenedy Tejada getting ready for PRIBL