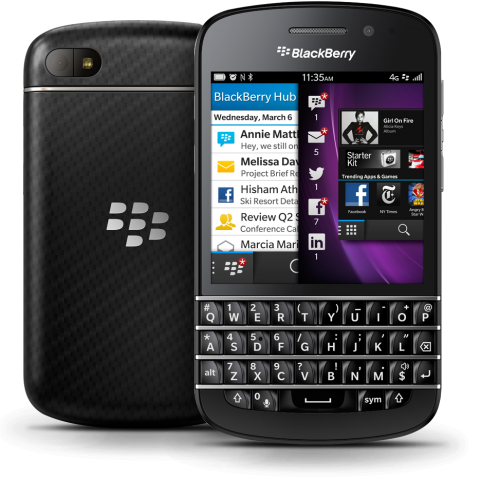 TelEm Group's mobile provider, TelCell, has launched the sale of Blackberry's redesigned Smartphone the Q10 – just three months after the St. Maarten launch of the first redesigned model – the Z10.
According to TelCell Marketing Officer, Marelva Felix-Jones, Wednesday's launch of the Q10 is much more low key than the previous Smartphone model due to the hype created at the time for Blackberry's complete makeover of the Z10.
"The Q10 offers the same fantastic voice and data features that made the Z10 a "Must have" device – with the added bonus of now having the traditional QWERTY keyboard, which users said they had missed with the touch screen which was built into the Z10," said Marelva.
The Marketing Officer says TelCell is more than pleased with the response to the new devices from customers, who were eagerly awaiting its launch. The keyboard is bigger and better for effortless typing, the screen displays sharp and vibrant images and the device on a whole is made of durable yet lightweight materials
"The data uploads are amazing and there are many Apps available for both the Z10 and Q10," said Marelva.
Testers have been operating the devices on TelCell's 3G network for the past few weeks and have provided very positive reports indicating that the user experience generally will be a good one.
The new device is available from all TelEm Group locations along with special voice and data packages.
Please see today's advertisements in the daily newspapers and online for device and package prices.