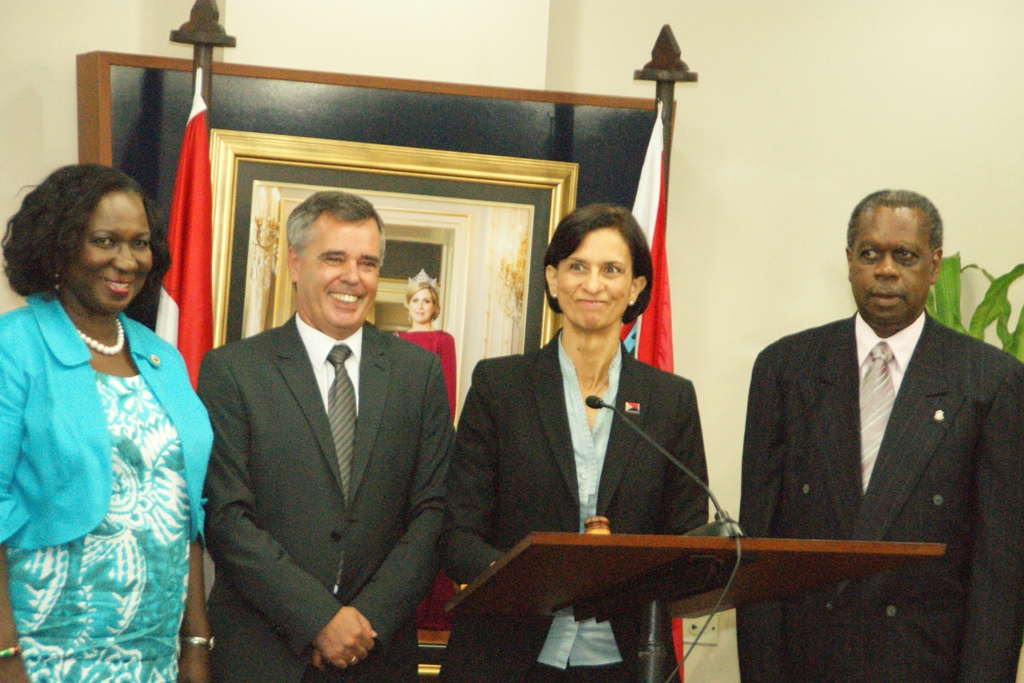 On June 18th, the Department of Legal Affairs & Legislation officially launched the online database of St.Maarten's legislation.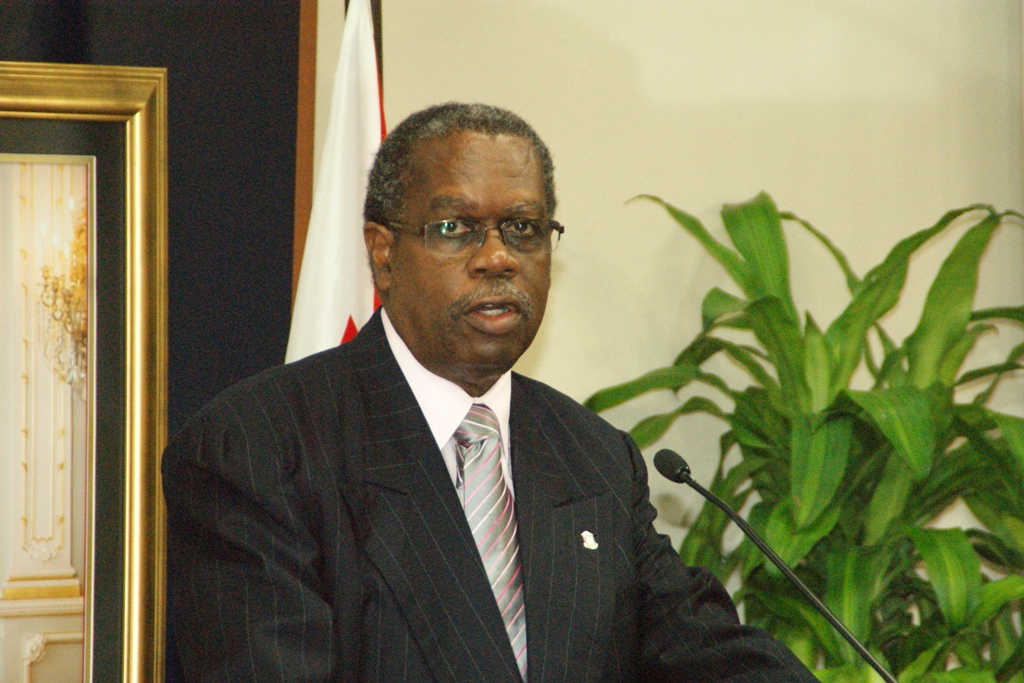 Acting Governor Mr. Reynold Groeneveldt
The project Geldende Tekste started in March 2012 & was finalised in May 2013. With this project, all legislation which remained valid for Country St.Maarten after the transition on 10-10-10 both the island legislation and the Antille's legislation was reviewed and consolidated. With the finalization of the project a complete set of legislation for St.Maarten has been established.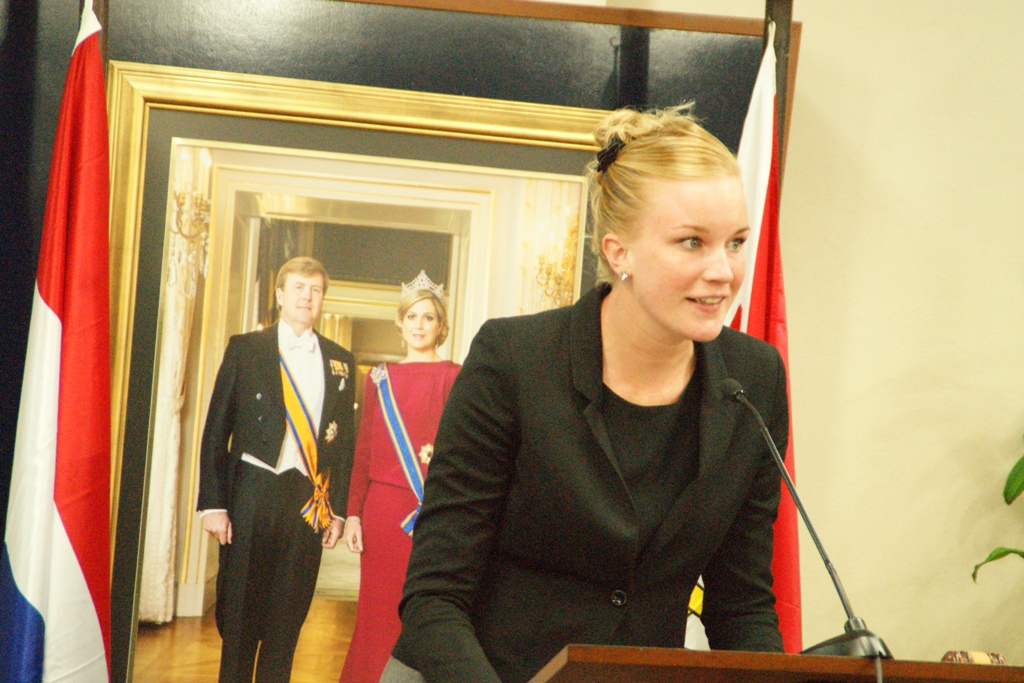 Lieneke Haandrikman from the Department of Legal Affairs
On October 10th, 2010, when the Island Territory of Sint Maarten became a country within the Kingdom of the Netherlands, the acquisition of this new status brought forth many changes, particularly in the field of legislation. Since 10-10-10 Sint Maarten has inherited the legislation from the former Netherlands Antilles as well as the legislation from the former Island Territory Sint Maarten and it is these particular laws which the public now has access to via the Government website.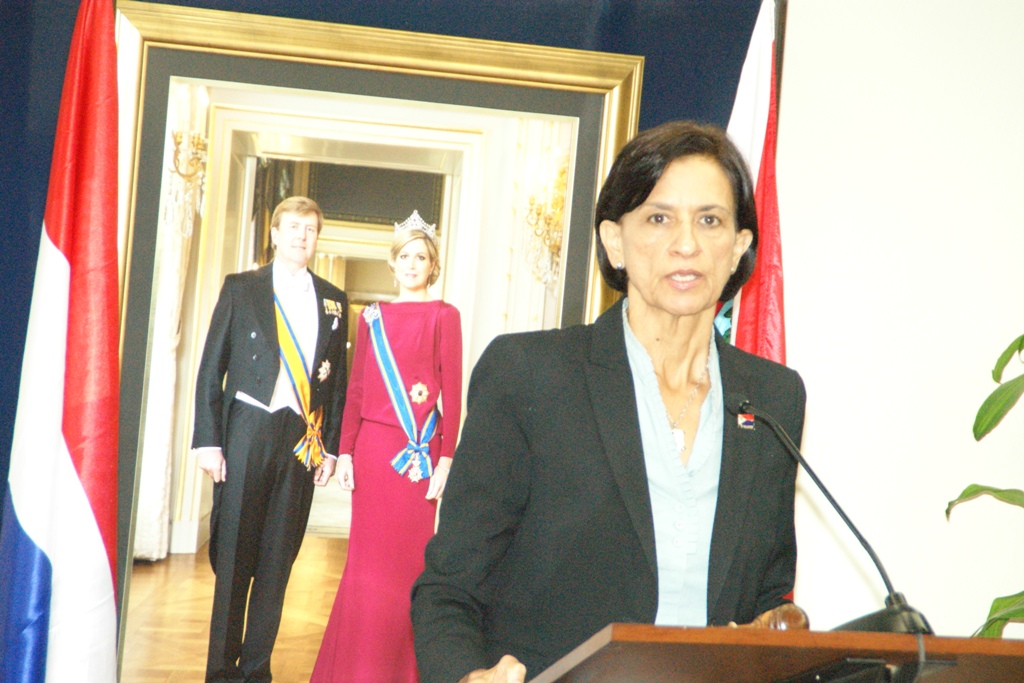 Prime Minister Mrs. Sarah Wescott-Williams
The online database can be accessed by visiting sintmaartengov.org and clicking on the laws section, using the search engine to find the relevant law. Despite most of the laws currently being in Dutch, the next important step will be to get the various laws translated into English.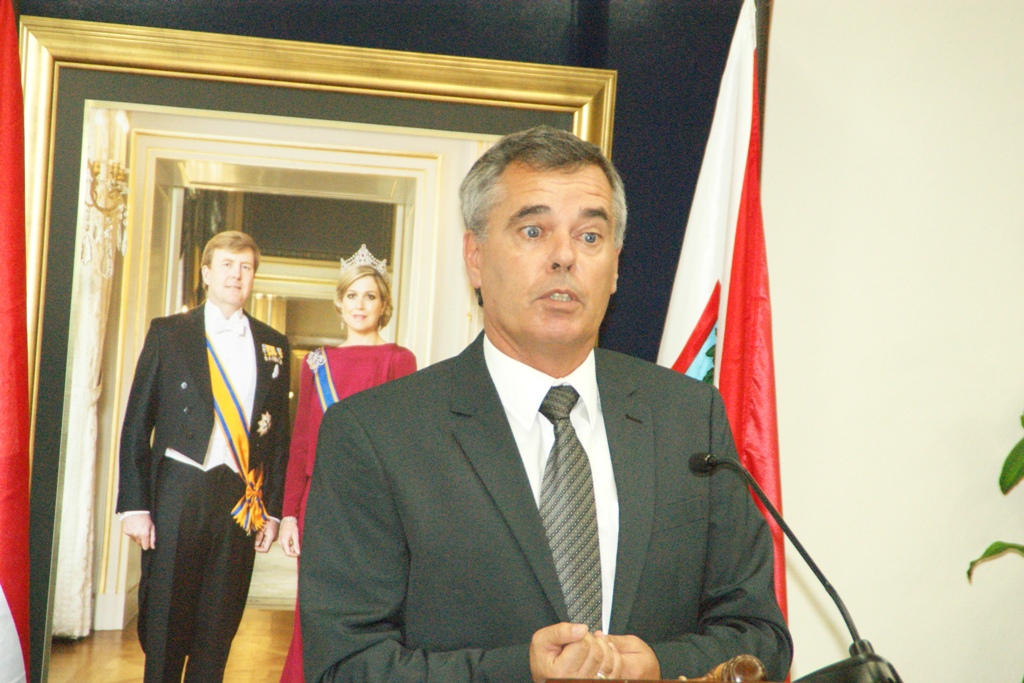 Head of the Department of Legal Affairs Mr. Henk Jan Habernehl