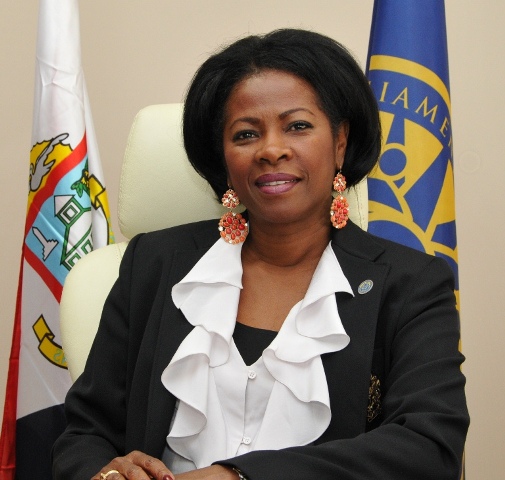 I am appealing to the business community to reach out as soon as possible to save Safe Haven.
It was disheartening to learn that the organization which has the responsibility of providing assistance to battered women and their children has had to discontinue accepting these victims due to a lack of funds in order to carry out the services that it renders to the entire community.
Safe Haven received financial support from AMFO, however the organization hasn't any more funds.
Government has budgeted a sum of Naf.3 million for the non-governmental community organizations via the St. Maarten Development Funding Agency, and from my understanding, the 2013 country budget, is still at His Excellency the Governor's desk and has yet to be signed; and this has placed many non-governmental organizations that depend mainly on government's subsidy, including Safe Haven, not in a position to carry out their much needed community work.
In recent media reports, it has been stated that the Prime Minister is addressing the issue of lack of funding.
Safe Haven provides a temporary haven for battered women, the shelter is now in need and I appeal to the business community to immediately reach out and assist, especially those who have yet to shoulder their fair share of community support. Now is your chance to make your contribution, no matter the amount.
Some businesses have assisted Safe Haven in the past. Your assistance is needed now more than ever. Safe Haven needs to be able to operate 24/7 for clients who are there for protection and support. They are not there for fun!
Relational violence and its impact on our children, is a huge problem in our community. Just last week, June 11, I attended on behalf of the Peridot Foundation, a meeting of stakeholders convened by Public Prosecutor Hans Mos at his office, with the main agenda to meet Non-governmental organizations that deal with relational violence, and give our input on a directive prepared for the former Netherlands Antilles in 2010, reference to relational violence.
Our input was requested in order to adjust the directive to the local, Sint Maarten situation. Speaking with Community Police Officers, who are confronted regularly with this kind of violence, leaves no room for imagination.
Safe Haven provides an essential service, working to end domestic and sexual violence, to enrich, strengthen and mobilize the lives of individuals, children, families and community.
Institutions of this nature should not be allowed to fall through the cracks, and I am confident with the input of the private and public sectors, Safe Haven will be able to continue to give much needed service to those most vulnerable among us.