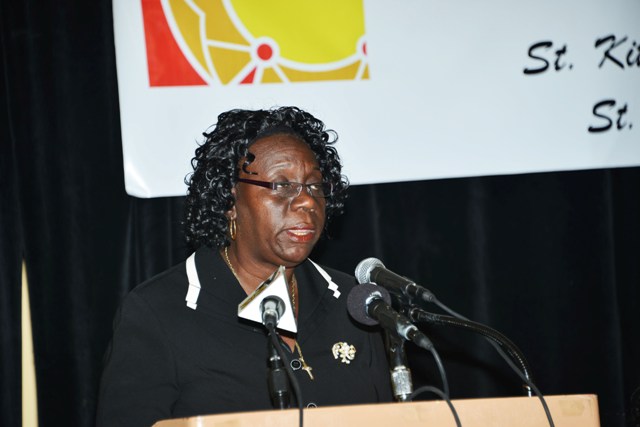 Photo: Ms. Sandra Davoren (Mystique Photo)
St. Kitts and Nevis' Postmaster General, Ms. Sandra Davoren commenced her tenure as chair of the Caribbean Postal Union (CPU) on Monday at the opening session of the annual conference which is currently underway at the St. Kitts Marriott Resort.
Ms. Davoren takes over from Ms. Lee Emerson of the United States Postal Services.
The conference brings together the Postmasters General from around the Caribbean, along with representatives from the United States, the Netherlands and France as well as suppliers of postal products to deliberate and determine the way forward for the region's Post.
At the top of the agenda are the changes that will be required to revolutionize the postal services in the face o the advances in information technology as they discuss under the theme "Facing the Challenges of the Digital Society."
Ms. Davoren acknowledges her peers for the confidence that was placed in her to elect her to this position and indicated that the postal service is an exceptional dedicated workforce the world over, which plays an indispensible role in any economy.
She looks forward to the year ahead and with the support of her colleagues she is confident that they will be able to put in place the changes that are necessary to keep up with the changing environment and keep the postal service a profitable entity.