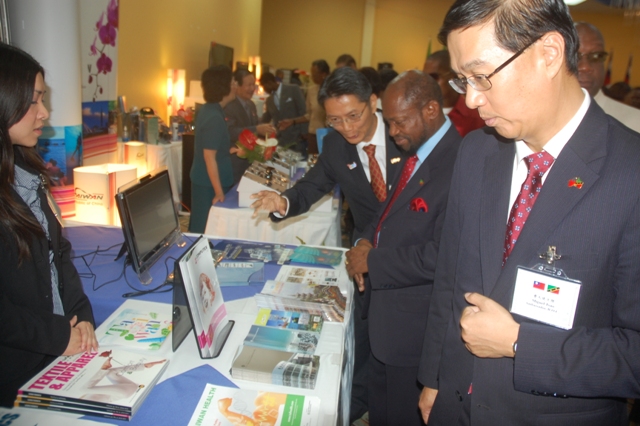 Photo: St. Kitts and Nevis' Prime Minister the Right Hon. Dr. Denzil L. Douglas and Resident Ambassador of the Republic of China (Taiwan) view displays at an exhibition in 2011. (Photo by Erasmus Williams)
St. Kitts and Nevis is getting ready for a Trade Mission from the Republic of China (Taiwan).
Minister of International Trade, Industry, Commerce and Consumer Affairs, Sen. the Hon. Richard "Ricky" Skerritt said an exhibition will be mounted at the Royal St. Kitts Hotel – formerly the Jack Tar on June 26th and 27th .
"You can be assured that the products and technology to be displayed will be most suited to the needs of our business community and consumers," said Minister Skerritt.
A similar exhibition was mounted in 2011.