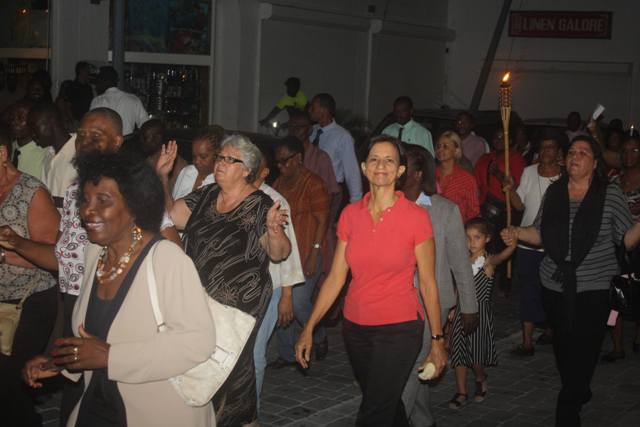 The Prime Minister of St. Maarten the Honorable Sarah Wescot-Williams urged the community over the weekend to be vigilant and be prepared for the coming 2013 Hurricane Season, one that is predicted to be one of the busiest season's in years.
"I cannot stress enough how important it is for us not let our guard down as far as hurricane preparedness is concerned. We have been spared for quite some time a direct hit of a major hurricane for which we are extremely grateful to the almighty, but at the same time we need to realize that, as the saying goes, it only takes one. A very busy season is projected so I am urging the community at the beginning of the season to be prepared and to take the necessary precautions." Emphasized the Prime Minister.
"We as government will be repeating the message of preparedness as we go along. The Emergency Operations Center has had its first meeting and from a Government perspective we will be looking at, for example, the readiness of the shelters and what needs to be done to ensure the safety of the People. And ensuring that all the essential organizations and entities will do their part to ensure that we are prepared in the event of a hurricane.
The Prime Minister also attended the yearly Prayer Walk, where participants from various denominations offered prayers for the safe passage of the Hurricane Season; "It is good to also recognize that we should recognize that whatever happens it eventually is in the hand of God and as a Country we should indeed offer our prayers for a safe hurricane season" stated the Prime Minister after the walk on Saturday evening.