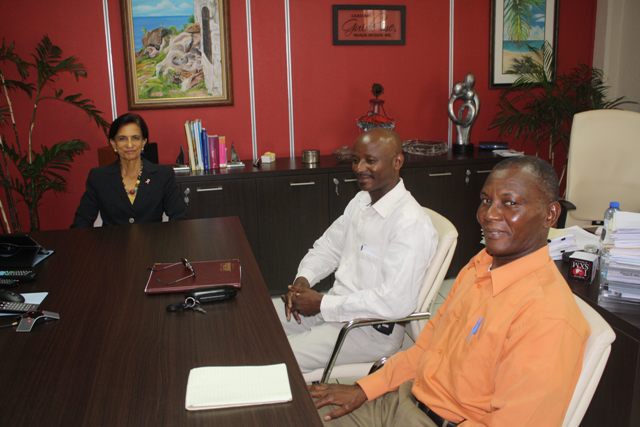 The Prime Minister of St. Maarten the Honorable Sarah Wescot-Williams urged the community to practice a healthy lifestyle, in particular the avoiding of cigarettes and tobacco related products at the opening of the Healthy Lifestyle Corner at the Philipsburg Jubilee Library last week. "I want to start with congratulate the Collective Service of the Ministry of Public Health as well as the Philipsburg Jubilee Library with the initiative of launching an outreach project that is centered on promoting a healthy lifestyle for the community.
I think it is important that we share the available information that is available with regards to encouraging a healthy lifestyle, and of course not smoking is an integral part of living that healthy lifestyle.
"When we look at legislation as complimentary to having people understand that they need to change their lifestyle and habits in order to not only to save themselves but to do the entire community a favor we can see Government's commitment to ensure the health of the people. We have to continue to repeat the message of living healthily as often as we can and I am glad that, with this initiative, St. Maarten is catching up to bringing the message across with regards to living a healthy lifestyle and not entering and eventually quitting bad habits, including smoking. So in the words of this project "Be Smart, Don't Start; Want to Quit, Do it.