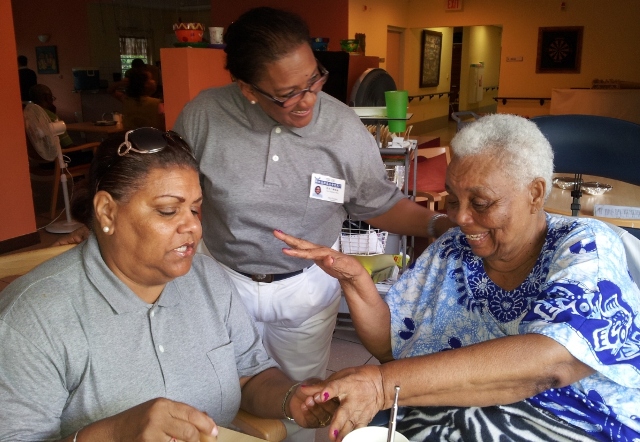 A number of volunteers from the St. Maarten Tzu Chi Foundation pampered and showed love to St. Martin's Home residents during a visit on Sunday, May 26.
Volunteers massaged the hands, shoulders and feet of the elderly residents. They also clipped and polished their nails, engaged them in conversations and gave them lots of love and attention during the visit.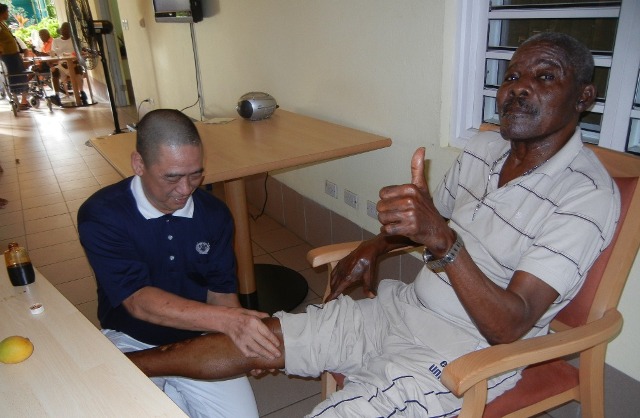 The Buddhist compassion relief organisation volunteers also sang and danced with clients, one of whom was the ripe age of 90-years-old. Tzu Chi volunteers visit the home once a month as part of their efforts to show love and care to others in the community and to give attention to those who have already given their service to the community.
The visit was particularly emotional for one of the volunteers who had a chance to pamper a resident who had been instrumental in getting her, her current job, for which she is still grateful.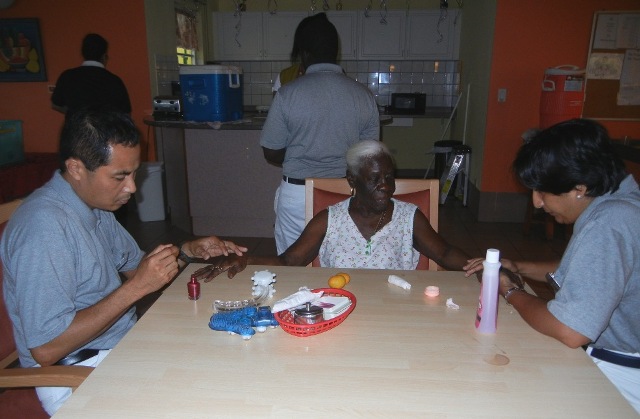 Volunteers are appreciative of the opportunity to give back to society and in particular to the elderly residents in the community.