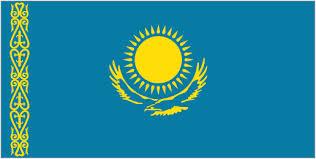 The Federation of St. Kitts and Nevis and the Republic of Kazakhstan have established diplomatic relations.
A joint communiqué said both nations "desiring to develop and strengthen relations of friendship and cooperation between their two countries and in conformity with the principles of equality and sovereignty between States and in full respect of their territorial integrity, have decided to establish diplomatic relations at the Ambassadorial level."
Signatures were affixed to the documents in accordance with the provisions of the Vienna Convention on Diplomatic Relations, dated 18 April 1961, and on the basis of principles enshrined in the Charter of the United Nations.