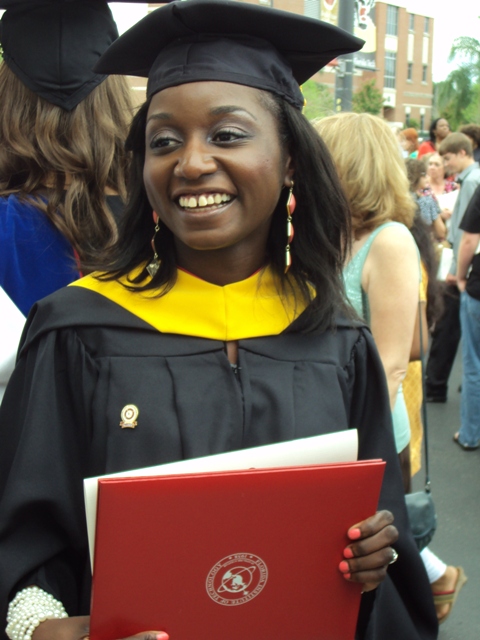 Photo caption: A smiling Olayinka Badejo, displays her degrees following her graduation at the Florida Institute of Technology, FIT, in Melbourne, Florida, last Saturday. (Photo by F. A. Badejo)
Former student of St. Maarten Academy and St. Dominic High, Olayinka Badejo, graduated last Saturday with a double Master of Science degrees in Systems Engineering and Operations Research from the Florida Institute of Technology, in Melbourne, Florida, USA.
Yinka, as friends and family call her, is the daughter of former Minister of Education of the Netherlands Antilles, drs. Linda Andrea Richardson and well-known media practitioner and cultural worker, Fabian Badejo.
"I am glad it is all over," she said, obviously relieved at the end of the commencement ceremony.
Surrounded by family, friends and other well-wishers, Yinka Badejo, said she was grateful first to God and to all those who made her graduation possible.
"She made us all proud; she's made St. Maarten proud," said her mother.