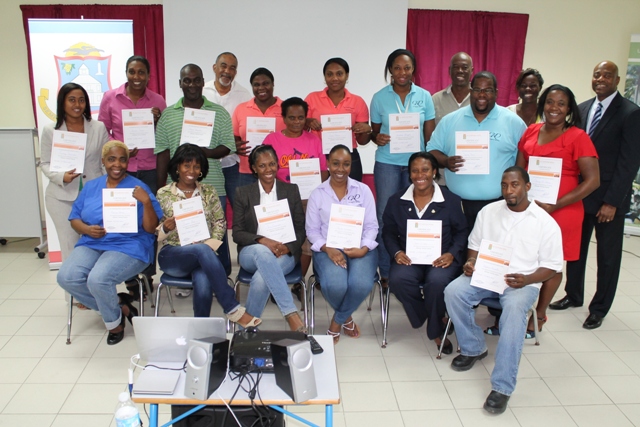 On Friday afternoon, April 19th 2013,The department of Interior and Kingdom Relations successfuly concluded the Follow-up Integrity Dilemma Training for the civil servants of Sint Maarten. The training was officially opened by the Prime Minister on April 8th and the Goal of the training was to measurably accelerate the success of the civil servants through:
Increasing their personal credibility, living in harmony with their deepest values and beliefs, having courage to stand for principles, being able to make integrity based decisions and getting results in a way that inspires trust and integrity. The focus of the training was on morals, values, mindset and behavior. The particpants counted over 700 civil servants and included all levels, like Secrataries General, Department heads, policy workers, clerks, cleaners etc.
On Tuesday April 23rd 2013, the Council of Ministers had the opportunity to invite Mr. Ralston Eric Bennett of Life Transformimg Institute, (LTI), the trainer of the follow-up training, for a special session during the Council of Ministers meeting. Ministers were briefed on the training and got to share in this learning experience themselves.
After reviewing the evaluation of the training, Mrs. Tammy Richardson the Integrity Program Manager at the Department of the Interior and Kingdom is very satisfied with the outcome. As part of the Integrity program for The Government of Sint Maarten and the Integrity project funded by means of Dutch Development Funds via USONA, there are plans to continue with the intensification of the current Integrity awareness campaign and to estblish of an Integrity Bureau.