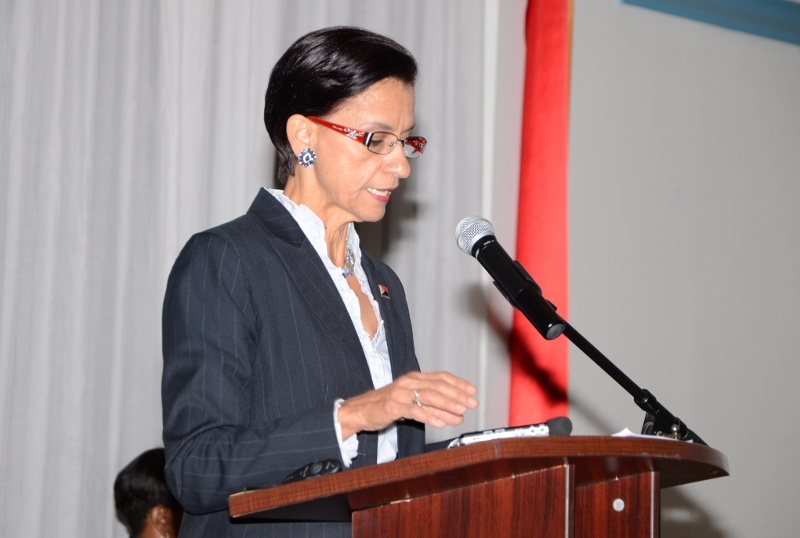 Also Confirms Receipt of Letter Supporting a Government Based on Items Outlined in Draft Declaration
The Prime Minister of St. Maarten the Honorable Sarah Wescot-Williams issued a statement yesterday informing the population of the current political developments. The Prime Minister confirmed the receipt of two letters, one confirming that the Government of St. Maarten no longer has political support in Parliament and the second regarding the supporting of the formation of a new Government based on several principles outlined in a draft declaration.
"I hereby confirm receipt of two letters: one by three Members of Parliament, namely by the two Parliamentarians of the DP Faction and Independent Laville expressing the fact that they no longer support the current Council of Ministers. This has as a consequence that the Government, so the Council of Ministers, no longer enjoys Majority Support in Parliament. Secondly, I also acknowledge that I have received a letter by the now majority of eight Members of Parliament consisting of the five members of the UP Faction, two members of the DP Faction and Independent Laville supporting a Government based on certain agreements and principles as outlined in a Draft Declaration. The aforementioned letter was also signed by the two member DP Faction and Independent Laville," stated the Prime Minister.
The PM also confirmed that the Governor His Excellency Eugene Holiday has also received the same correspondence and that on Monday afternoon she would be meeting with the Governor regarding the ongoing political developments.