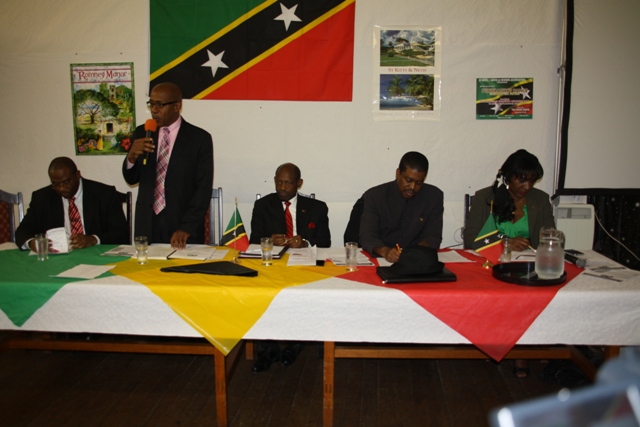 Scores of nationals from St. Kitts and Nevis living in Birmingham heard first hand of new developments taking place in the twin-island federation.
St. Kitts and Nevis Prime Minister the Rt. Hon. Dr. Denzil L. Douglas, along with Deputy Prime Minister the Hon. Dr. Earl Asim Martin and Advisor in the Office of the Prime Minister, Dr. Norgen Wilson provided information on a range of issues including renewable energy, the fight against crime and illegal activities, tourism and infrastructural development, education, information technology, investment opportunities and the national debt.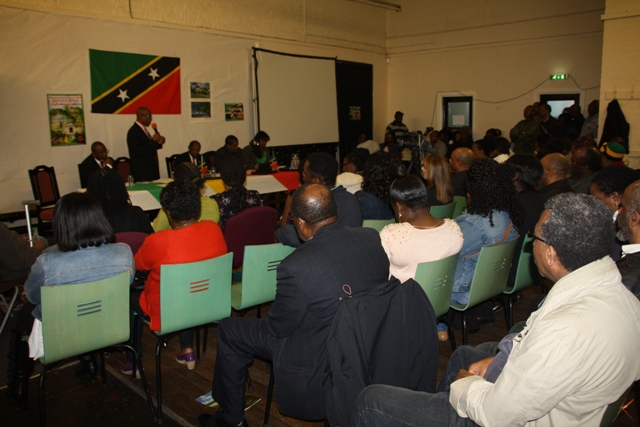 "Questions were then asked at the end of the meetings and answers given in relation to the several issues. They included health care, returning home, land applications, farming especially with the interest of young farmers, crime fighting, the energy direction and how we are going to manage it, education and very many more. The Prime Minister and his two colleagues answered the questions for some time pleasing the interest of the many Kittitians and Nevisians who were overwhelmed and satisfied," said a male national who attended the meeting.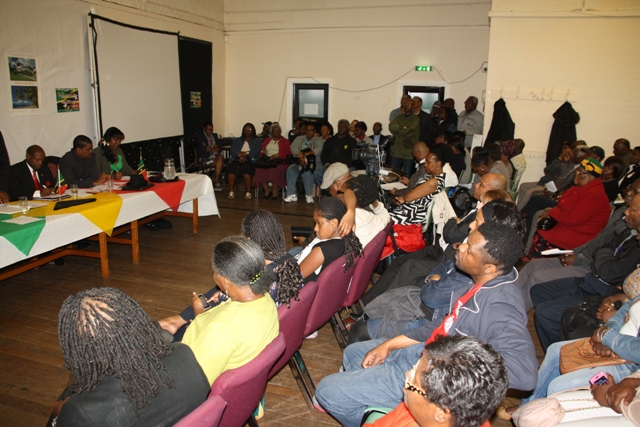 A female national said the cost of airfares was a popular topic to date as many persons want to visit to see family and friends as well as the developments talked about or seen via the internet, but wanted to see the land of their birth or of their parents' birth.
Many expressed an interest in returning to St. Kitts and Nevis or moving to give a worthwhile contribution to the social and economic development of the twin-island federation.
Scores of nationals took the opportunity after the meeting to congratulate Prime Minister Douglas on the significant transformation of the economic, political and social transformation of St. Kitts and Nevis and the continued development thrust.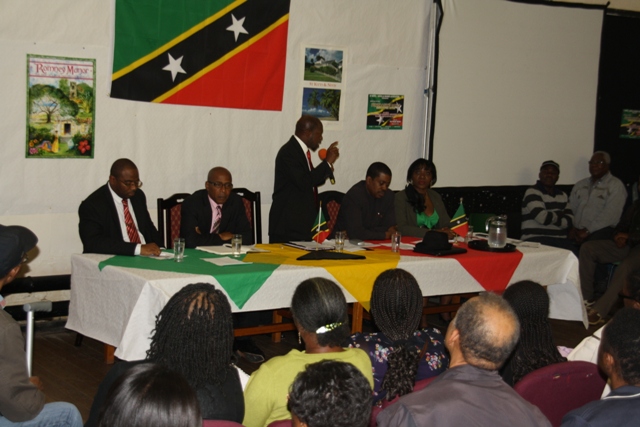 Nationals of all ages ranging from 18 to 75 years lined up to take photos with Prime Minister Douglas and other members of his delegation. It was held at the Birmingham Community Association on Jenkins Road.
The third and final meeting on this visit will be on Friday 3rd May also at 6:30 pm at the Kingfisher Community Centre on Crest Road, Neasden.
Recently similar meetings with nationals were held in Slough and Leeds, England and Toronto, Canada.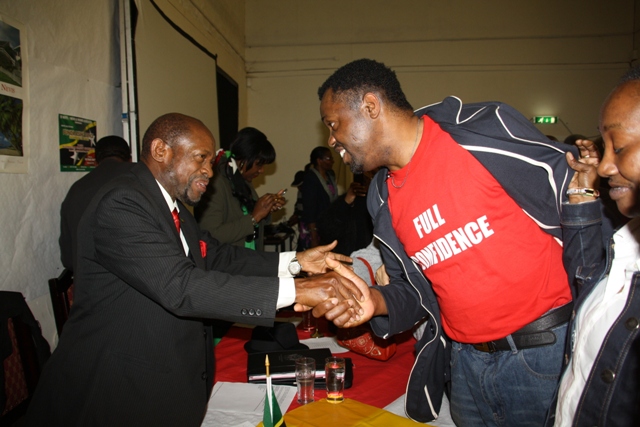 The governing St. Kitts-Nevis Labour Party has always included nationals in the Diaspora in the decision making and shaping of policies aimed at enhancing the quality of life.
The Prime Minister and other Ministers of the Cabinet have always made it a priority to meet with Kittitians and Nevisians as well as national associations in town-hall style meetings when visiting the various capitals on official business.