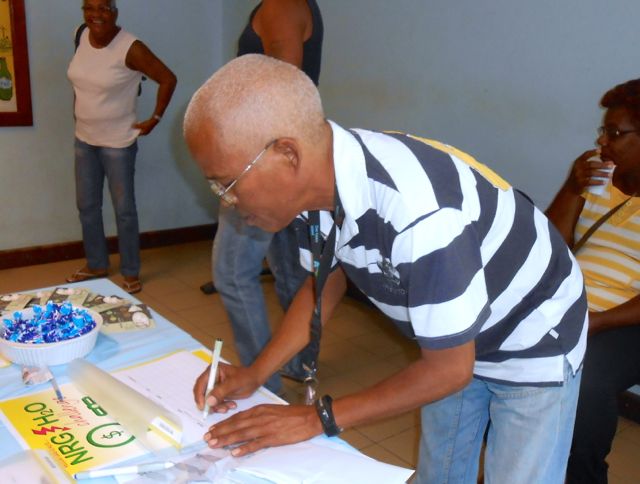 Photo Mr. Elfried Thomas, bario Amboina
The cost of water and energy is weighing increasingly on our household budget. That is also why in June 2013 the NRG & H20 challenge started. This project focuses on awareness of our daily use of water and energy. Initiator Boneiru DURADERO in connection with this project, a partnership with WEB. The common goal is to influence that this results in a lower bill. Behavior of customers such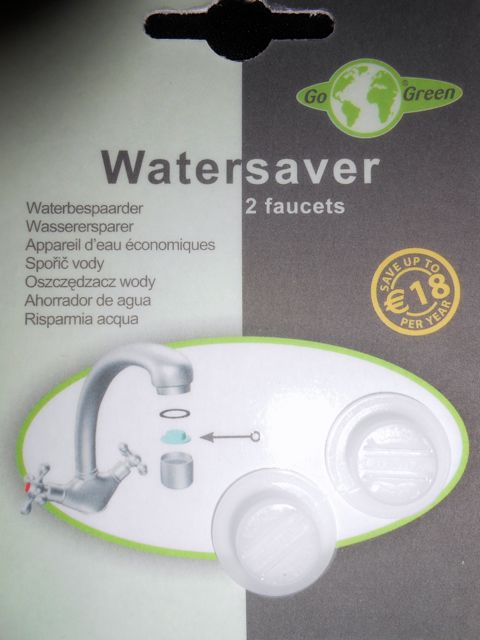 Photo water saver
In late March and early April there were four rounds registration at the office of WEB. Over sixty families have signed up to the challenge to use less water and energy to consume. The final thirty participants on Wednesday, April 17th last published in the "Bon dia Boneiru" program, where Bon FM presenter Bubui Cicilia had to take care of the draw. Honor
The NRG & H20 challenge starts on June 1, 2013 and lasts four months. Are water savers and some LED bulbs installed in all households. Before the start date The first two months will be measured or savers affect consumption and WEB account. After 2 months all families get a workshop offered. Employees of WEB visit than all participants at home and explain where to look in saving water and energy. During the last two months is measured whether this knowledge leads to a further reduction in consumption.
The savings are measured relative to the average consumption of each household and consumption in the same period of 2012. The family that the highest percentage savings realized over a period of 4 months will be declared the winner of the NRG & H20 challenge.
A water saver provides a 50% reduction in water consumption.
Obviously watching the organizers fairplay and families will be disqualified. Savings with unrealistic
The savings results from participants will follow through www. boneiruduradero.org. In addition, interested parties (from August 2013) all tips of the workshops read on this site can.
Boneiru DURADERO is very content with partner WEB. Sharon Globe indicates that Dutch WEB like water and energy companies take their responsibility to inform about ways to save the population. Desiree Boeije-Marchena (Manager Customer Service WEB) says: "The WEB is not just to make money, but wants to serve its clients and help where possible to reduce the bill." Boneiru DURADERO works in this pilot also with Foundation Cycle (water) and Bon ecosolutions supplier of water-and energy-saving materials. The "NRG & H20 saving package" is also available at Leen Bakker for a special promotional price of $ 95. The package consists of three quality LED lamps and two water savers.