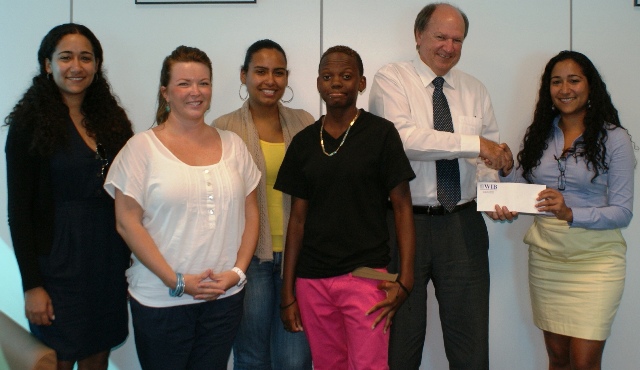 The Windward Islands Bank Ltd. (WIB) shows their support by contributing to the Oualichi Women's Soccer Team.
Qualichi Women's Soccer team was started in November 2012 and is growing steadily. The team continues to build awareness of the sport amongst females in St. Maarten and hopes that women's soccer will be something that St. Maarten can also enjoy and be proud of.
WIB supports the Oualichi Women's Soccer Team and their coach Mr. Chris Wever in their endeavors and wish them much growth and success in their efforts. For more information on the team please contact oualichisoccer@gmail.com.