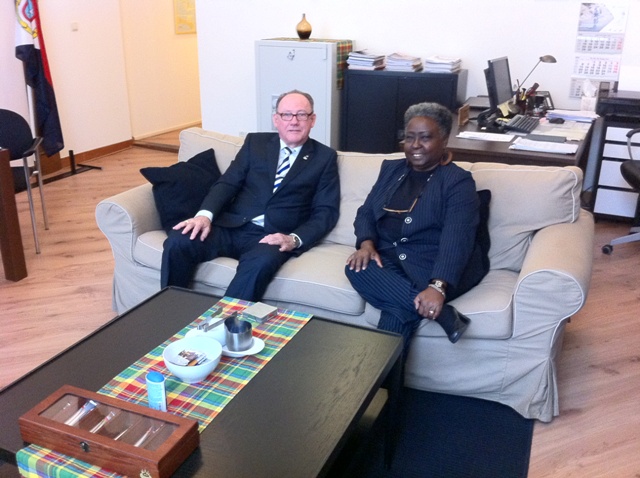 The Ombudsman Hon. Dr. Nilda Arduin visited Sint Maarten House in The Hague. The Ombudsman is currently in The Netherlands for a number of meetings before leaving for Vienna, Austria, to attend the Second Board of Director's meeting of the International Ombudsman.
Ombudsman Hon. Dr. Nilda Arduin, after visiting the Dutch Bureau of the National Ombudsman, paid a courtesy visit to Minister Plenipotentiary Hon. Mathias Voges where she was briefed about current activities of the Sint Maarten House in the Netherlands. Minister Voges accompanied Dr. Arduin during her visit to S4 where she met with the Board.
PHOTO CUTLINE: L to R: Minister Hon. Mathias Voges and Ombudsman Dr. Nilda Arduin.