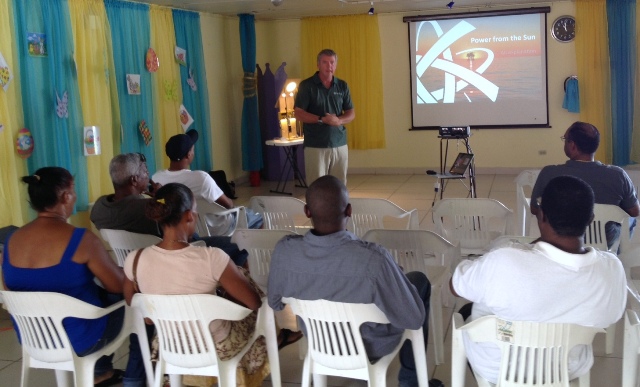 On Saturday April 6, at 10:00am, the Philipsburg Jubilee Library will continue its series of educational presentations and information sessions around its Solar Energy Project in the library hall.
Experts from Caribbean Energy Store and Archyon Integrated Solutions will be available to explain the details of the libraries solar system as well as the advantages of solar energy. During these sessions, the solar energy experts will answer any questions you may have about implementing solar energy at your home or business.
At 11:00 am, a presentation will be given about the sun and its capabilities to create electrical power. Also up for discussion this Saturday will be the possibilities of the so-called micro inverters for small installations.
The libraries next scheduled session will be held on Saturday, April 20 with "Lighting Facts" as the main discussion point. The general public is invited to attend these very informative solar energy sessions.