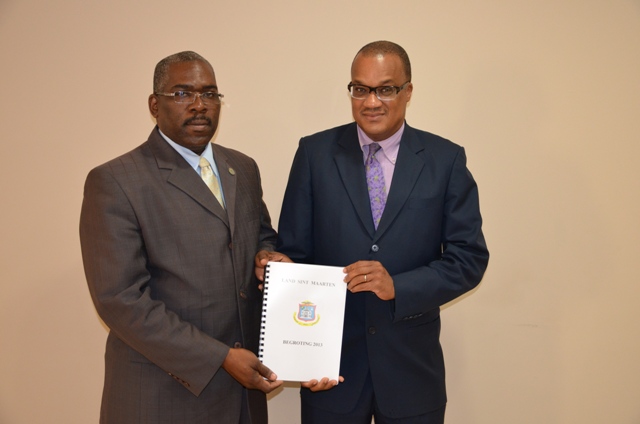 PHOTO CUTLINE: L to R, President Hon. Rodolphe Samuel receiving a copy of the draft 2013 budget from Minister of Finance Hon. Roland Tuitt last week Friday at the House of Parliament.
For the first time ever, President of Parliament Hon. Rodolphe Samuel has made available for public perusal the country 2013 draft budget via the parliament's website.
Persons can visit the parliament's website at www.sxmparliament.org and go to the link "Draft Budget 2013 Document," which is available to review online or download.
President Samuel took the initiative to have the draft budget placed online in order to give the public the opportunity to review the draft budget which is also being done by Members of Parliament in preparation for the Central Committee meeting that will be held in April.