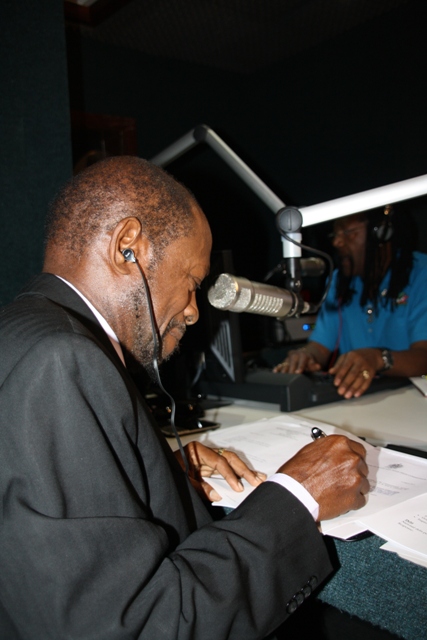 Nationals residing in Leeds and Slough in England get an opportunity to hear first-hand from St. Kitts and Nevis Prime Minister the Rt. Hon. Dr. Denzil L. Douglas this week end.
Prime Minister Douglas, will use the opportunity of presence in London to meet with nationals in Leeds at The Leeds West Indian Centre at 10 Laycock Place on Sunday 24th March. The meeting will be from 1 pm to 4 pm.
The meeting in Slough is on Monday 25th March from 6 pm to 9 pm. The venue is the Chalvey Working Men's Club on High Street, Chalvey.
While in England, the St. Kitts and Nevis leader will also be a guest on DJ Chris Collins Show on vibesfm.com
http://www.cksoundsystem.co.uk/vibes96stream.htm
Prime Minister Douglas is expected to update nationals from the twin-island Federation on how the impact the international economic and financial crisis is affecting the nation, highlight the challenges faced and the decisions taken to reduce the national debt as well as discuss the achievements tourism, healthcare, public utilities, agriculture, housing, manufacturing, sports, culture and social development.
The governing St. Kitts-Nevis Labour Party has always included nationals in the disapora in the decision making and shaping of policies aimed at enhancing the quality of life.
The Prime Minister and other Ministers of the Cabinet have always made it a priority to meet with Kittitians and Nevisians as well as national associations in town-hall style meetings when visiting the various capitals on official business.