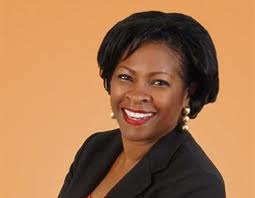 MP GRACITA R. ARRINDELL OFFERS HER DEEPEST CONDOLENCES TO THE FAMILY, FRIENDS, AND THE PEOPLE OF THE FORMER NETHERLANDS ANTILLES ON THE PASSING OF FORMER PRIME MINISTER MIGUEL A. POURIER".
"WE HAVE LOST A PRIMARY EXAMPLE OF A POLITICAL LEADER WITH GREAT INTEGRITY"
Gracita R. Arrindell, Member of Parliament of Sint Maarten (UP fraction)states, " it is with great sadness that I took note of the news on the passing of former Prime Minister of the former Netherlands Antilles, mr Miguel Pourier, who served as Prime Minister from 1994 to 1998, and again until 2002. I will fondly remember him for his encouragement, his humor, as well as for his guidance, even many years after his retirement from active political office.
Gracita states; "At the forum held in the summer of 2004 on Sint Maarten, as a tribute to former prime ministers of the Netherlands Antilles, I can remember clearly that Mr Pourier accommodated his very busy schedule to be able to attend and make his contribution to this one time historical conference. Indeed I was 'very persistent', as the late prime minister aptly stated in his opening remarks in addressing the forum. I was convinced that the forum would have been incomplete without his presence and invaluable insights in understanding the importance of integrity, good governance, accountability and transparency in public office as well as in the corporate governance structures. Principals of which I wholeheartedly agree with the view of many, Mr Pourier personified with distinction as a public as well as a corporate office holder. "
Gracita said; "Part of his legacy will naturally be tied to Sint Maarten and our constitutional history forever, not only as one of our former prime ministers, but more so, due to his role at the time as the chairman of the committee that produced the report which led to the imposition of higher supervision on the island territory of Sint Maarten in 1991.
Mr. Pourier's contribution to the book; 'Looking back to Move forward' published in 2006, once again showed his understanding of politics, corporate governance as well as for his love and knowledge of the people he represented ".
Gracita concluded; "I will miss his great sense of humor, his inspiration sorely. I wish his wife, his children and the people of Bonaire, his island of birth, much strength in the days ahead." May his soul rest in eternal peace.