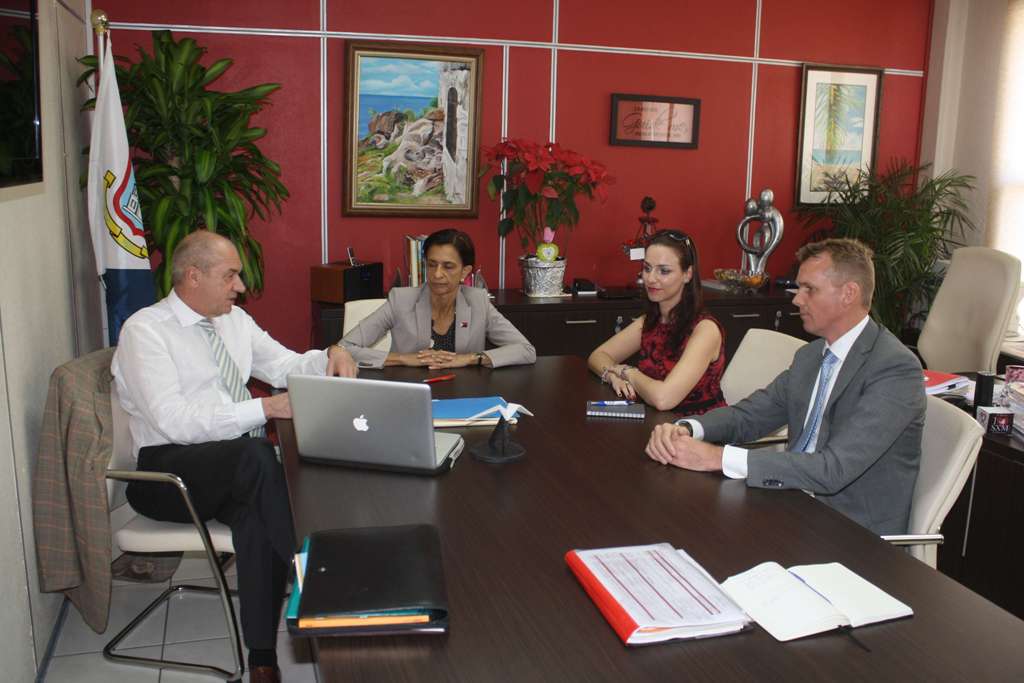 The Prime Minister of St. Maarten the Honorable Sarah Wescot-Williams held an introductory meeting with consultants from SEO (Social Economic Research) who are currently on island to conduct interviews with various stakeholders in the economic sector
During the meeting the Competition Authority and Legislation for St Maarten and the findings of the Competition Authority Feasibility study was presented to the PM. The project has linkages with the Maximum Price control project, something which the Prime Minister has always had as a priority.
In 2011, a Feasibility funded by USONA and executed by SEO, demonstrated that the island is continuously being confronted with market distortions related to the increase the cost of living and the decrease in purchasing power which in turn pushes up the cost of doing business, affecting St. Maarten's international competitive negatively.
More and more countries are implementing Competition Act's and establish a Competition Authority and the goal of a Sint Maarten Competition Authority would be to function as an independent regulatory and monitoring oversight authority for all business mergers, cartel formation as well as consumer protection on the island, including the issuance of penalties.
The Prime Minister noted that the matter of Price Control and the establishment of a competition act was one that was part of the constitutional discussions which later became a Social and Economic Initiative project. The consultants will be making a presentation to the Council of Ministers tomorrow.