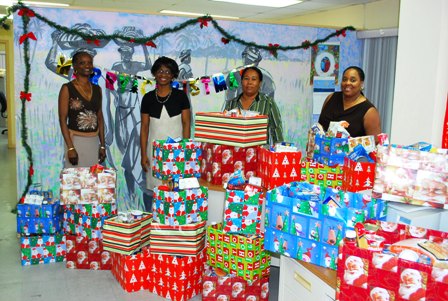 On Wednesday 20 March 2013 the Learning Unlimited Preparatory School held its annual science fair. Deputy Prime Minister William Marlin was invited to be one of the Judges to the event. The Deputy Prime Minister was very excited to attend the fair as he was intrigued to know how the young people of the island envisioned the future.
Minister Marlin mentioned that he was not disappointed with the presentations and was very happy that many of the presentations dealt with environmental issues. He explained that the Ministry is currently busy with several projects that will have a positive effect on our environment.
The presentations were not only on environmental issues, other aspects were also presented by the LU students. The Minister walked around the venue and was able to judge some 7 projects.
The Minister took special note of several projects, The Waste to Energy Presentation, as the Ministry is currently busy with the negotiations with several companies to place an environmentally safe waste processing system on Pond Island, that will generate electricity. The water footprint, a project to limit the usage of plastic bottles and the Island Longevity project advocating turning St. Maarten in to a 'Blue Zone'.