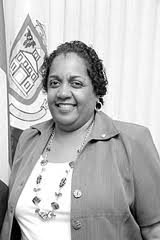 I would like to take this opportunity to commend all those public and private sector agencies that were involved in Operation Carnival Dream. From the personnel of Carnival Cruise lines, the management and staff of the Princess Juliana International Airport (PJIA), the vendors at PJIA, Police, Tour Bus Operators, private Taxis, the St. Maarten Port Authority, and government agencies, for a job well done in taking care of the Carnival Dream cruise passengers and crew from when the cruise ship developed problems early Thursday morning.
The public and private sectors rallied to the cause when the Carnival Dream had developed a technical issue with the ship's back-up emergency diesel generator.
Cruise passengers were flown out on Friday, Saturday and Sunday back to the US, and from reports that I have received, the entire operation went well.
Over a period of four days the country has received tremendous media coverage and this should lead to additional visitors to the island over the mid to long-term.
Cruise passengers have indicated that they will come back as a stay-over visitor as well, so all in all, what appeared to be a very bleak negative situation has turned out to be a positive opportunity for the country's tourism sector.
Congratulations to the people of Sint Maarten for stepping up to the plate once again.
Sylvia Meyers
United People's (UP) Party
Interim Faction Leader, Member of Parliament