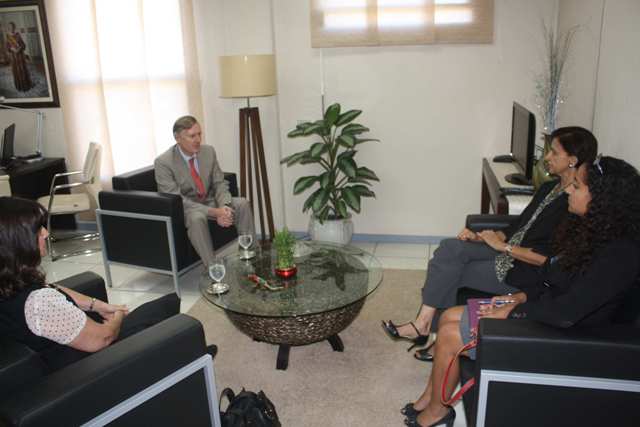 Discuss topics regarding Colombians Residing on Island
The Prime Minister of St. Maarten the Honorable Sarah Wescot-Williams received a courtesy visit from the Kingdom Ambassador the Netherlands His Excellency Robert van Embden at her Cabinet on Thursday. Mr. van Embden, who is being accompanied by Mrs. Van Embden, introduced himself and his function to the Prime Minister and discussed various topics with regards to Colombians living in St. Maarten and the other kingdom entities in the Caribbean.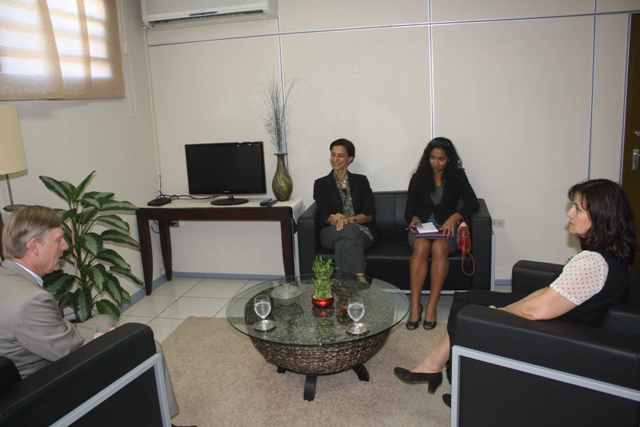 His Excellency's visit comes just a few weeks after the Prime Minister the Hon. Sarah Wescot-Williams met with the Consul of Colombia the Hon. Alfonso De Jesus Velez Rivas at a meeting at the AC Wathey Legislative Hall on Friday the 14th of February.
His Excellency Robert van Embden previously held the diplomatic as Kingdom Ambassador to the Democratic Republic of Congo in Kinshasa. During his official visit to St. Maarten His Excellency van Embden was escorted by Treaties Officer at the Department of Foreign Affairs (DBB) Ms. Dane Daal.