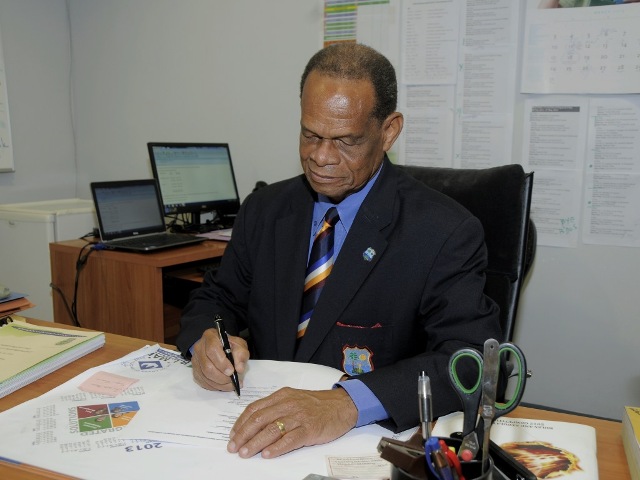 Photos :WICB President signing the agreement in Barbados
The West Indies Cricket Board (WICB) and Zimbabwe Cricket have finalised Targeted Assistance and Performance Programme (TAPP) agreements with the ICC this week, guaranteeing a significant boost to the high performance programmes of both cricket boards.
WICB has been awarded US$3 million over the next three years under this targeted initiative, which is aimed at developing more competitive teams at the higher levels of international cricket. The funding will supplement an increased investment by the WICB in its high performance programme, providing enhanced support to the current elite players and future generations of talent.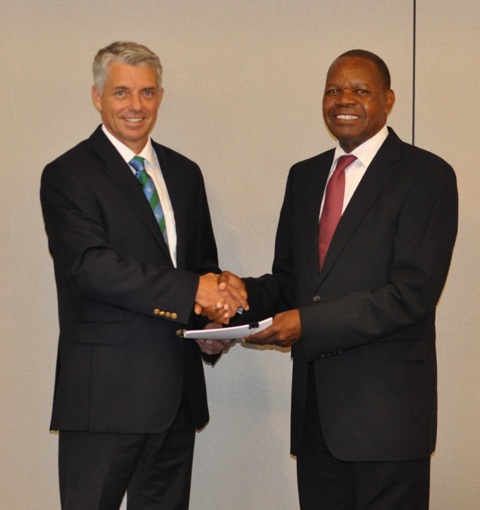 Photos :ICC Chief Executive with ZC Managing Director in Dubai
WICB President, Dr Julian Hunte, in Barbados to witness the Test match between West Indies and Zimbabwe, said: "We are delighted to be signing a TAPP agreement with the ICC, and are grateful for this enhanced support to help WICB achieve our high performance objectives. We have started to make progress on the field over the past year and this support will allow us to build on that by investing more resources than ever in the development of emerging talent in the West Indies."
Zimbabwe Cricket has been awarded US$1.5 million over the next three years, which will be used to support an expanded schedule of 'A' team cricket and identify and support future international players.
Zimbabwe Cricket Managing Director Wilfred Mukondiwa said on signing the agreement: "Zimbabwe Cricket is grateful for this support and looking forward to being able to strengthen our high performance pathway with this investment. We believe the TAPP award will help us become more competitive in the international arena and facilitate the continued growth of the game in our country."
ICC Chief Executive David Richardson added: "It is very important to the long term prosperity of international cricket that we have competitive teams at the highest level and both the West Indies and Zimbabwe have been very clear in identifying the factors that will support improved performance. The TAPP agreements provide an opportunity for both Members to increase their investment in high performance and we look forward to witnessing the impact of these programmes."
The agreements with West Indies and Zimbabwe follow on from similar targeted performance support for Ireland, the Netherlands and Scotland. A further TAPP award has been provided to New Zealand Cricket with details of the programme currently being finalised.