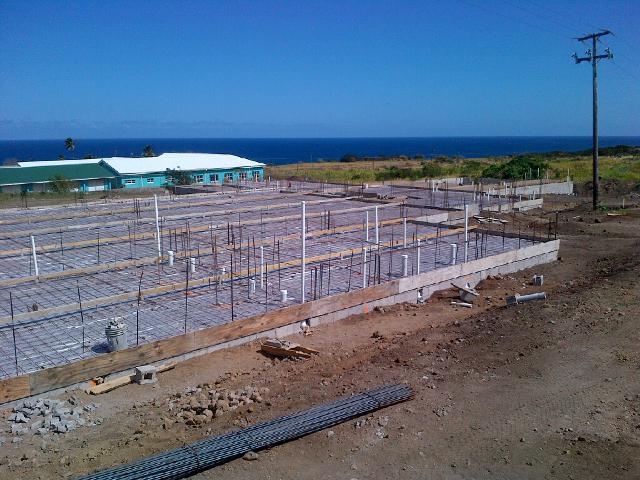 Photo: The St. Paul's Nursery and Day Care under construction with the St. Paul's Primary School in the background. (Photo by Erasmus Williams)
Construction of the EC$3 million St. Paul's Day Care Center and Nursery is to be completed by December this year.
Construction of the project, jointly funded by the Federal Government of St. Kitts and Nevis and the Republic of China (Taiwan) began in December last year, the Public Works Department said Thursday.
When completed, it will have offices, conference room, three classrooms, two kitchens – one each for the Nursery and Day Care; a pantry, changing room, laundry room, bathroom and necessary facilities and storage area.
Roland Stanley & Sons has been awarded the contract.
The Project is managed by Public Works Department.