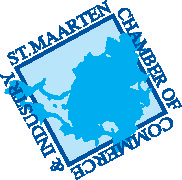 The Caribbean Electricity Association (CARILEC) is pleased to announce that in conjunction with NV GEBE it will, host a Regional Conference for Human Resource, Training, and Health, & Safety Professionals on the Island of St Maarten. The conference which has been described by the Chairman of the Board of Directors of CARILEC as a game changer is scheduled to be held under the theme HR & Safety Management; A Strategic Alliance for securing our business future ", from March 17th to 19th 2013, at the Sonesta Maho Beach Resort Conference Centre.
Upwards of 20 countries from the Caribbean and a few international delegates from Canada and the United States are expected to converge in St Maarten for the inaugural event. The conference Chairperson Alison Pascal has indicated that the event is the first of its kind and will address issues of health and safety in the workplace, while providing a strategic outlook on managing people problems given the contemporary issues of Absenteeism, Aging Workforce, Contract Labour, Relating with Trade Unions and Economic Decline that plague most businesses. Pascal further goes on to explain, that the conference offers an ideal opportunity for networking for Human Resource, Training and Health & Safety Professionals from all businesses especially persons seeking to do business within the rest of the Caribbean.
A cadre of well-known and internationally acclaimed speakers will address the conference, which will end on a high note with a world renown Motivational Speaker Ken Ned who will speak on the topic "Leadership in times of change, A Prescription for Pressure: Action plan for mastering stress. "
The conference which also features an exhibition component has thus far received local endorsement for SOL and EDF St Maarten in the form of Sponsorship and participations as registrants and exhibitors. Other sponsors Include Talent Analytics, Institute for Safety in Powerline, Laureat Online and Development Consulting Limited. There are still opportunities for other local companies to participate in the conference both as a conference registrants, exhibitors or as sponsors
The conference also offer post conference training that offer professional development units. For information on registration and sponsorship please call (758) 452 0140 or email apascal@carilec.org