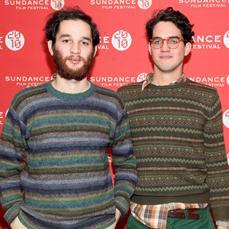 The American Consulate will sponsor free film workshops for youth as part of the Curacao International Film Festival Rotterdam (Curacao IFFR). This 7-day program will take place on Curacao, during the week of April 1-7, 2013. It has been arranged in cooperation with organization Fundashon Bon Intenshon, the U.S. Consulate General, local schools, and non-governmental organizations.
American independent filmmakers Ben and Joshua Safdie will be leading the workshops, which will focus on movie ideas, shot lists, camera techniques, sound system optimization, and different options for editing. It is designed to teach aspiring filmmakers (concentrating on students ages 13-21) about the process of filmmaking and will also include preparation for next year's short-film contest. More details about individual events will be announced soon.
Raised in New York, the Safdie brothers began making movies at a young age, inspired by their film-enthusiast father. They attended Boston University, where they co-founded, with Alex Kalman, the creative collective Red Bucket Films.
http://en.wikipedia.org/wiki/Safdie_Brothers
http://www.redbucketfilms.com/
For more information about Curacao IFFR, please contact them at:
T/F: (+5999) 7477887
T/ (+5999) 7470565
E: info@curacaoiffr.com
On Facebook: https://www.facebook.com/#!/CuracaoIFFR?fref=ts