Listens to Concerns of Residents, Particularly Young Men From the Neighborhood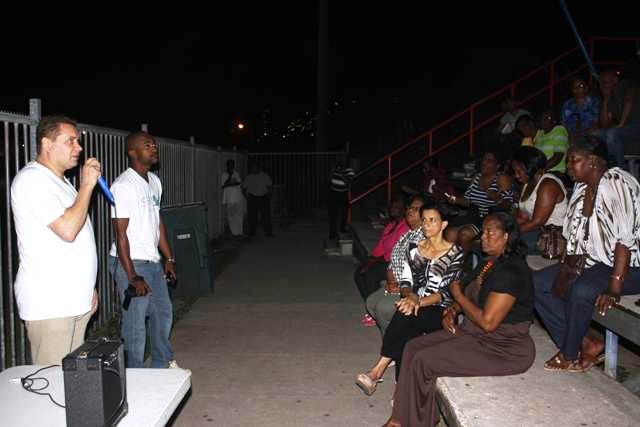 The Prime Minister of St. Maarten the Honorable Sarah Wescot-Williams attended a community meeting organized by the Soualiga Social Movement where she listened to the concerns of a wide cross section of the community. Minister of Health, Labor and Social Affairs the Hon. Cornelius De Weever and several community police officers were also at the event.
Some of the main issues of concern brought forward by the Cay Hill residents included the need for employment opportunities for youth, and in particular young men from the area; the refurbishment of the Basketball court and the sport complex; issues related to garbage and pest infestations; a structured form of community representation; the lack of facilities to organize events.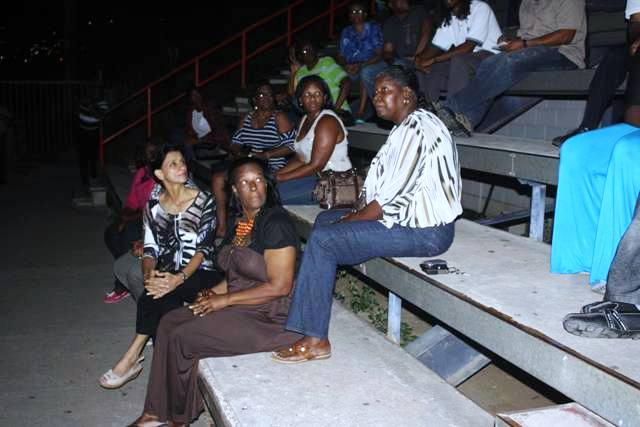 The Prime Minister during the meeting addressed the crowd and motivated the crowd to have a clear plan on what to do based on what was said. "It is important that you jointly, with Government, come up with solutions to the problems we are discussing here tonight. Some years ago, the then Executive Council went around to the various districts and sat with the people regarding their concerns. This is another approach and a more long lasting approach where the district itself is coming together to look for solutions. I would like to commend the young men who approached the Soualiga Social Movement to help them get organized and their voices be heard.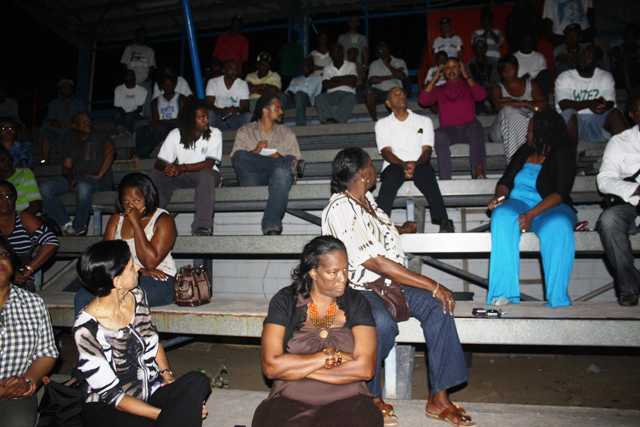 Please do not let this stay here tonight but leave this lead to a solution. Districts are made up of families and families are what form this Country so considering that you are an integral part of the development of St. Maarten. If you can't move forward then this Country can't move forward and I look forward to moving forward together with you to make Cay Hill a district where you and St. Maarten can be proud of," stated the Prime Minister.