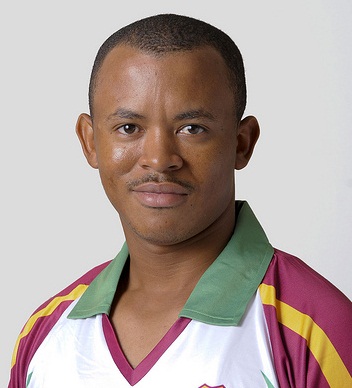 Chittagong, Bangladesh – West Indies wicket-keeper Carlton Baugh had his best day behind the stumps on Monday and is looking to have his best day in front the stumps when the first Test resumes on Tuesday.
The 29-year-old completed five dismissals for the first time in his Test career during the Bangladesh first innings of 350-9 declared at the Zahur Ahmed Chowdury Stadium. He held four catches and completed a stumping as play in the rain-affected first Test resumed after two days were lost to the inclement weather.
The Windies enter the fifth and final day on 144-5, with Baugh on six not out and Marlon Samuels on 17 not out. Play will start at 9 am (11 pm Monday Eastern Caribbean Time/10 pm Jamaica Time).
Baugh is looking to do as good a job with the bat and he did with the gloves.
"Five dismissals is a Test innings is a personal milestone and I'm pleased to achieve it. I must obviously thank the bowlers for providing the chances and giving me the opportunity. It's a simple matter that I can only take them [dismissals] if the bowlers hit the edges and leave the batsmen down the track," said the 29-year-old.
"This is the first time I managed to get five in a Test match innings so I would count this as one of the achievements I will remember in my career."
Standing behind the stumps Baugh was able to judge the pace and bounce of the pitch. On the first day, last Friday, the West Indies took four wickets and rebounded with another five on Monday.
"We were a bit more disciplined with the ball than we were on the first day. The bowlers really pulled it back for us today. Also, the pitch played a lot quicker and the spinners got it to turn a lot more. In the latter part of the innings we were able to get a lot more out of the pitch."
Baugh added: "If you want to play and perform at the international level you have to think, prepare and do what is required to be a 'high performer'. I was not here for the ODI Series, so while I was home I put in the hard work and came here fully ready to step in."
Looking ahead to the final day he said: "Tomorrow, when we come out, the key is to look for a big score and make a major contribution to the team total. The first thing I have in mind is to have a look and assess the pitch and be watchful. The ball is spinning quite a bit so the basics will apply – play each ball on its merit, don't try to force anything and look for scoring opportunities if and when they are presented."